This week the second grade made Paul Klee cat paintings ON FELT!!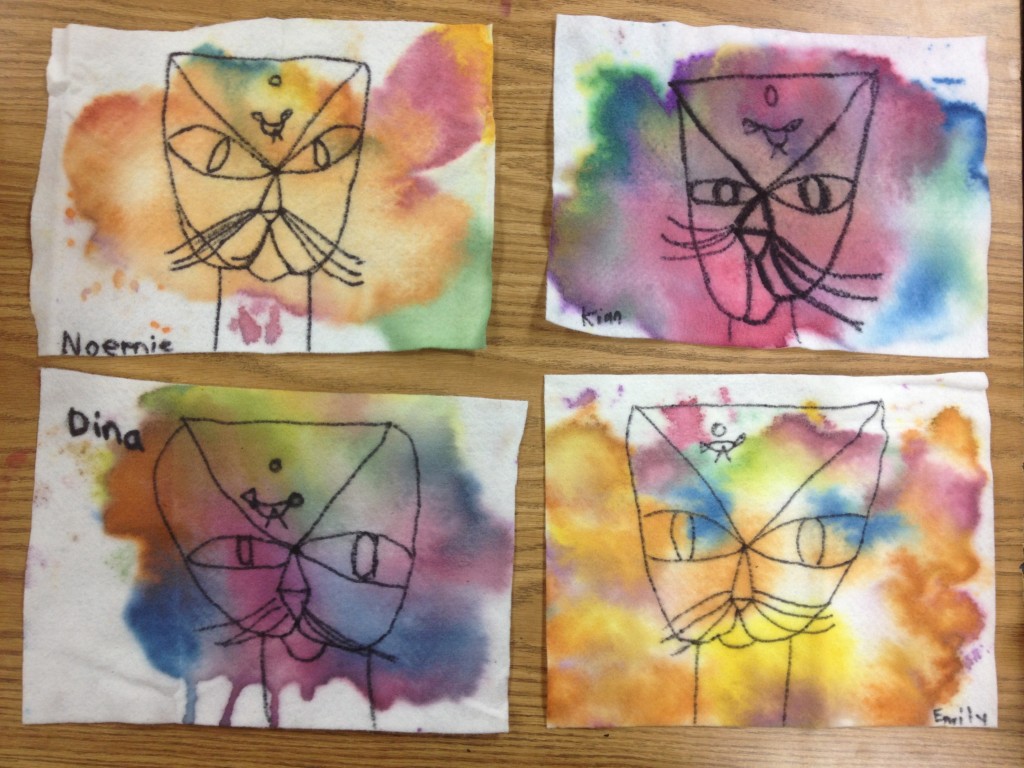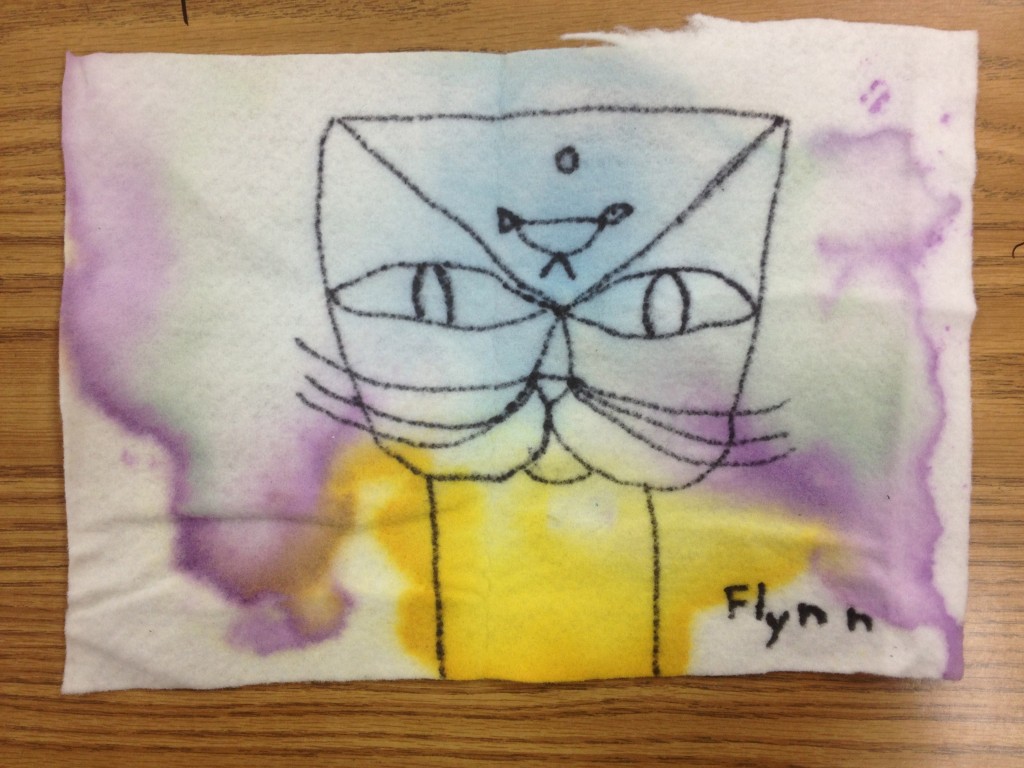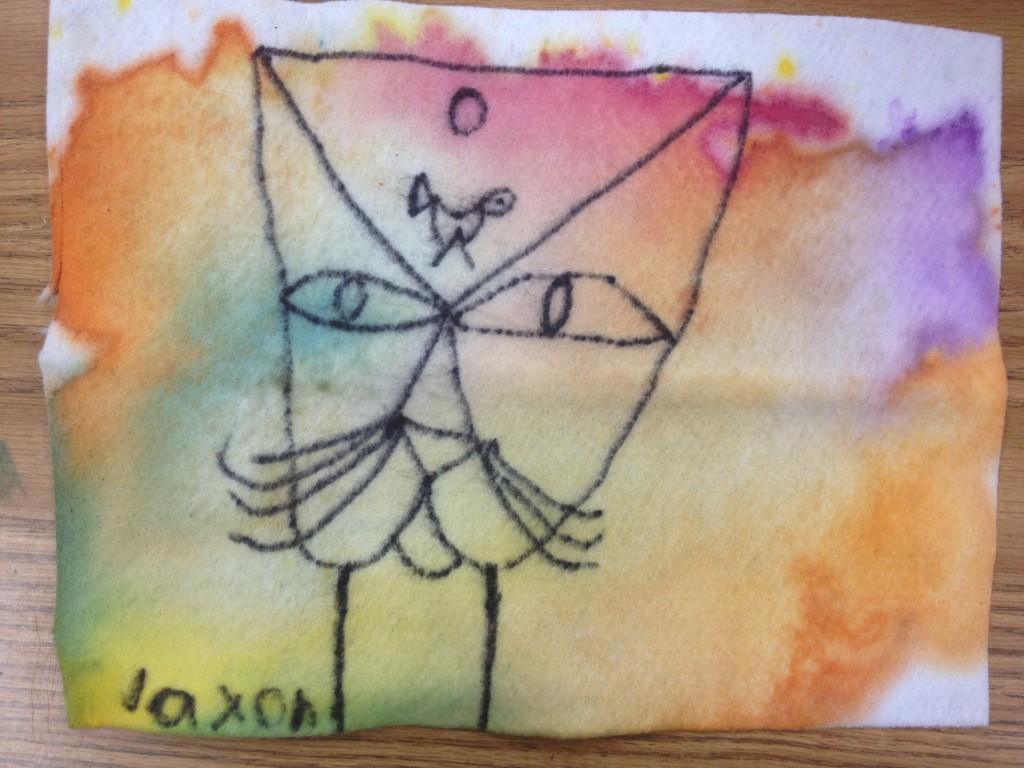 The lesson plan is adapted from this post on The Art Annex blog.
We started out by watching this brief video on YouTube:
We used only three materials: white felt (9″x12″), black Sharpie and liquid watercolor, plus spray bottles of water.
I did a directed draw of the cat, focusing its lines and simple shapes. Students drew directly on the felt with their sharpies. Then we painted the cat by dabbing on liquid watercolor. The final step: spraying the felt with water so the colors could bleed and blend.
I dried the art on large sheets of cardboard.
Just in case you are wondering….I did this with just 12 students AND a volunteer. Students got to spray their own art. If I did this with a large class, I would probably assign the spraying to s few responsible students.
This is the second project in our Paul Klee unit. You might also like our Paul Klee abstract name art lesson, inspired by Klee's Castle and Sun.
 Do you have a favorite Paul Klee lesson plan?