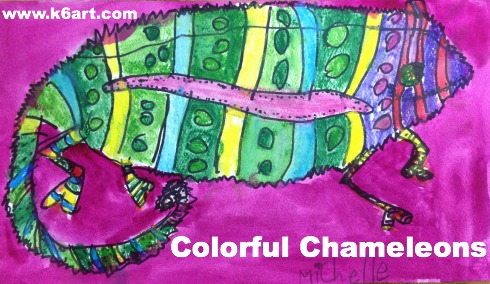 Kids love chameleons! They change color almost like magic. Our second graders just finished a very successful watercolor chameleon project.
Materials:
Day 1: Draw your chameleon
We watched the 'Super Chameleon' video on YouTube. The kids were amazed to see the chameleon change colors over and over. Then we took a close look at the chameleon books from our school's media center. Next it was on to a directed draw. I modeled the basic contour of the chameleon's head, body, tail and legs. Kids started in pencil, then outlined in Sharpie. They were free to use Sharpie to add their own details (stripes, patterns, dots, spikes) based on their reference photos.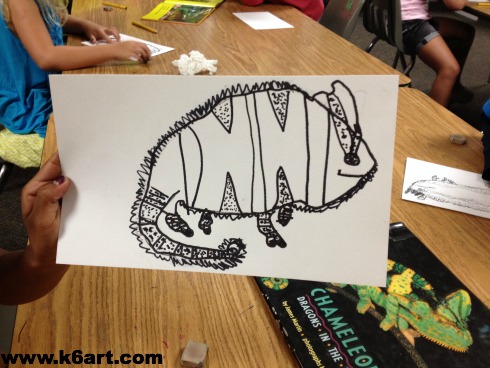 Day 2: Color your chameleon
Kids used watercolor pencils dipped in water to color in the chameleons. The watercolor pencils were great for coloring in all the stripes and little spaces. The colors turned out really vibrant! The final step was to paint the background a single color using pan watercolors.
I encouraged everyone to stick to an analogous color scheme for their chameleons. Some kids did, some didn't, but they all turned out beautiful.  After all, a chameleon can be any color.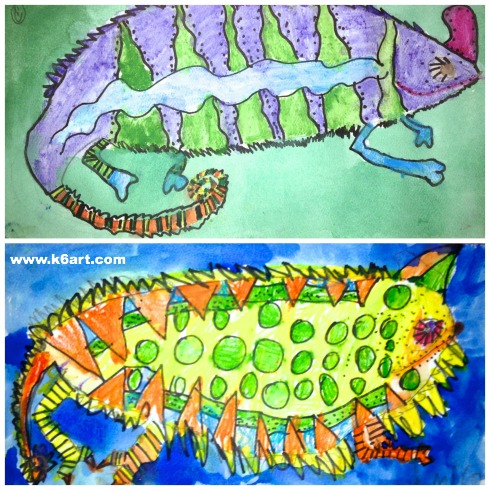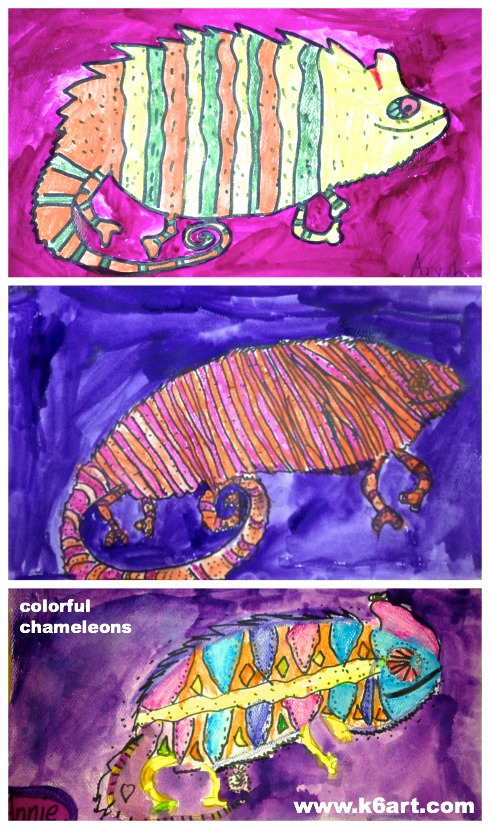 We tried a similar chameleon project last year using Crayola markers: click here to see more results.
Overall this was a popular, super successful project with minimal prep and clean up. It was my first watercolor pencil project, but it won't be my last.
Enjoy!
Here are two of the books we used for our lesson