First graders love lions. They are sure to enjoy this fabulous painting lesson from the John Post website.
I allowed two 40-minute sessions for the drawIng and painting. After the paint dried, students glued pieces of colorful yarn onto the mane.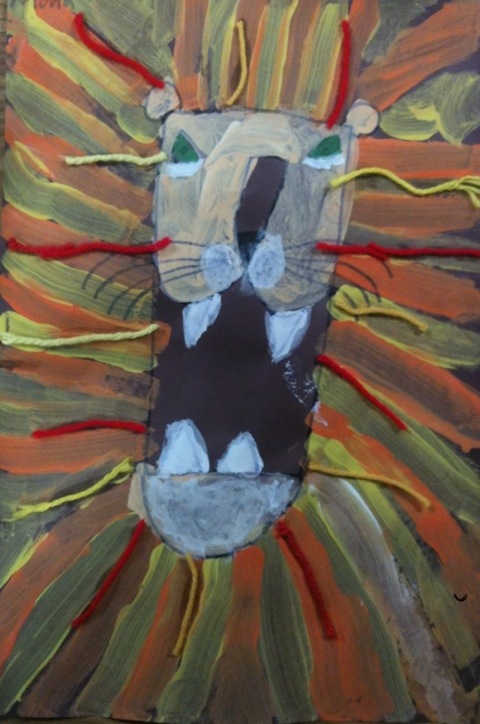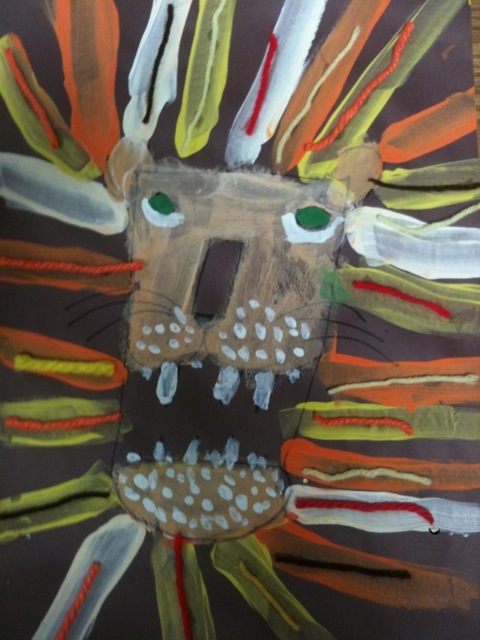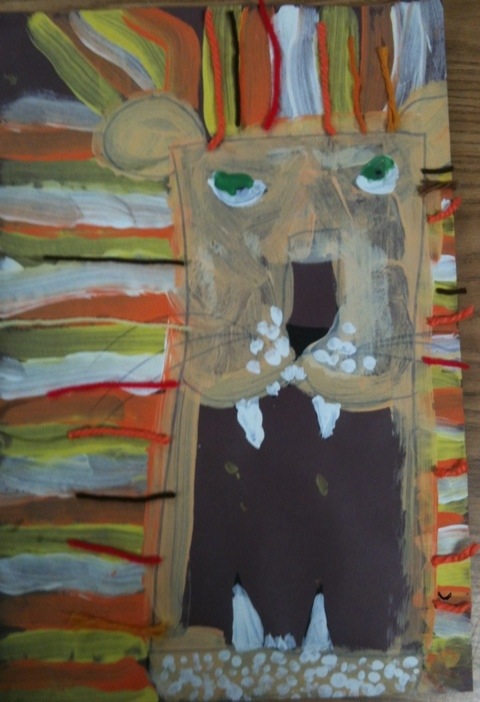 Inspiration for the yarn mane came from Splish, Splash, Splatter.
If you have extra time after gluing, you may want to read a book to the class. I like the website www.wegivebooks.org. It features full length, full color children's books online to read for free. It works great with the computer and projector in my art room. We recently read Tinga Tinga Tales -Why Lion Roarrrs!