THIS GIVEAWAY IS NOW CLOSED.
GIVEAWAY! I have six sets Reeves Wax Pastels to give away, courtesy of the nice people at ColArt. If you are going to NAEA '14 in San Diego, please be sure to stop by booth 537 and check out all of their wonderful art supplies.
I use my Reeves Watersoluble Wax Pastel Sets and Shrinky Dinks Shrinkable Plastic – 8 x 10 inches – Frosted
create these terrific and fun prints. After mono printing, you can shrink your plate in a home oven!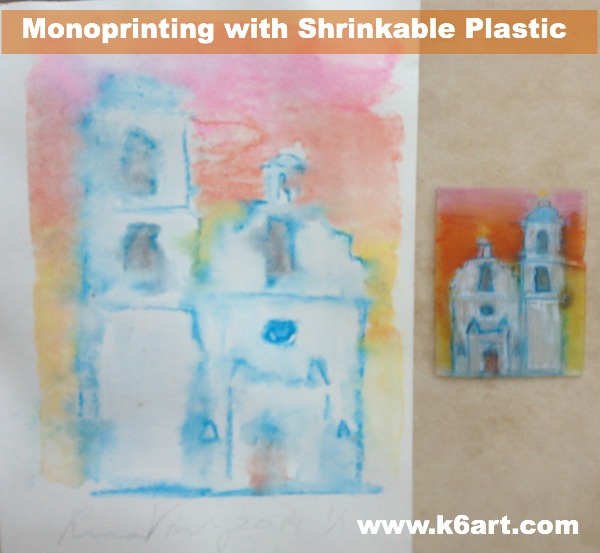 Reeves wax pastels can be used wet or dry. They have a nice, rich color. Find out for yourself: enter the giveaway!
To enter, leave a comment with your name and email adress. Six winners will be chosen randomly. Giveaway is open to residents of the U.S. only.
Enjoy!
Rina
>