On my trip to Paris last month I saw this fine example of stenciled street art.
.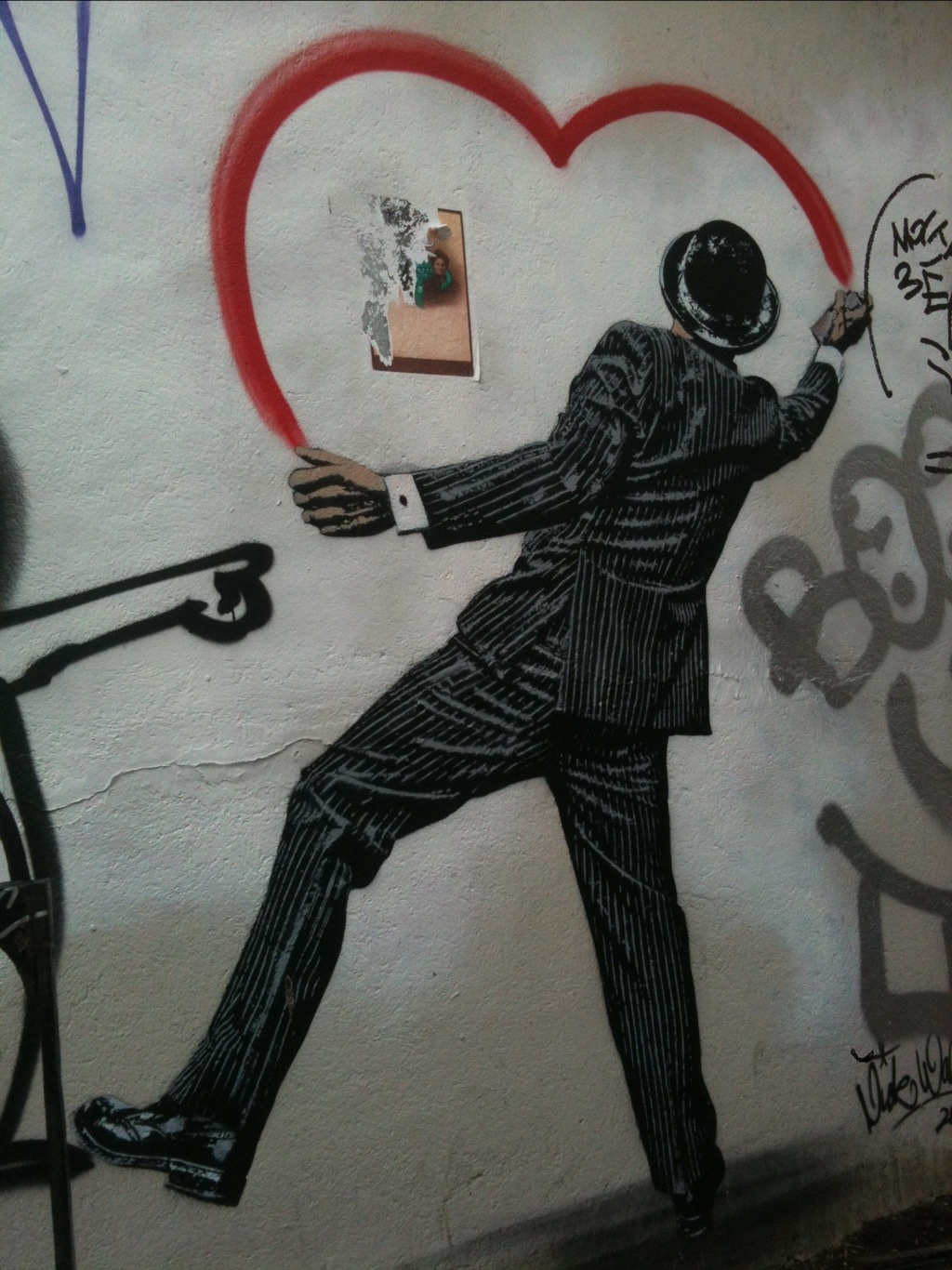 I think that the artist used three separate stencils to create the artwork.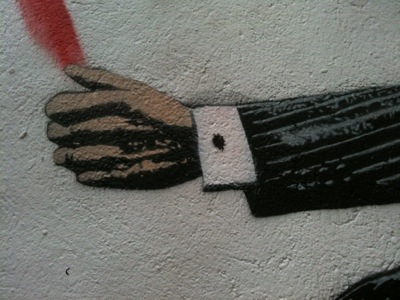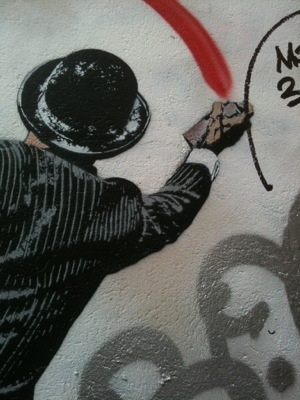 Look carefully at the spray can – it even has a mist of red on it.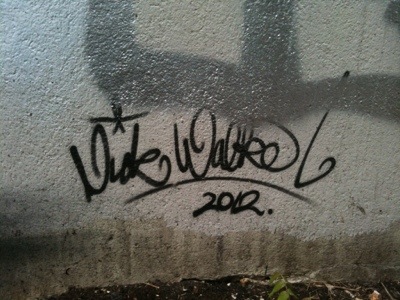 The artist even signed it. I think it was a self portrait.
Here is one other stencil I liked: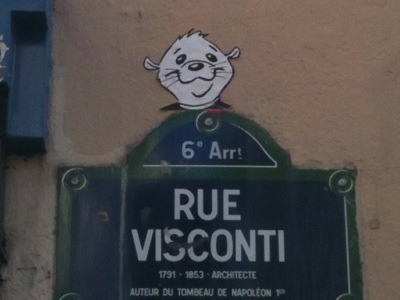 Want to see more Paris street art? You might like this post and this post.