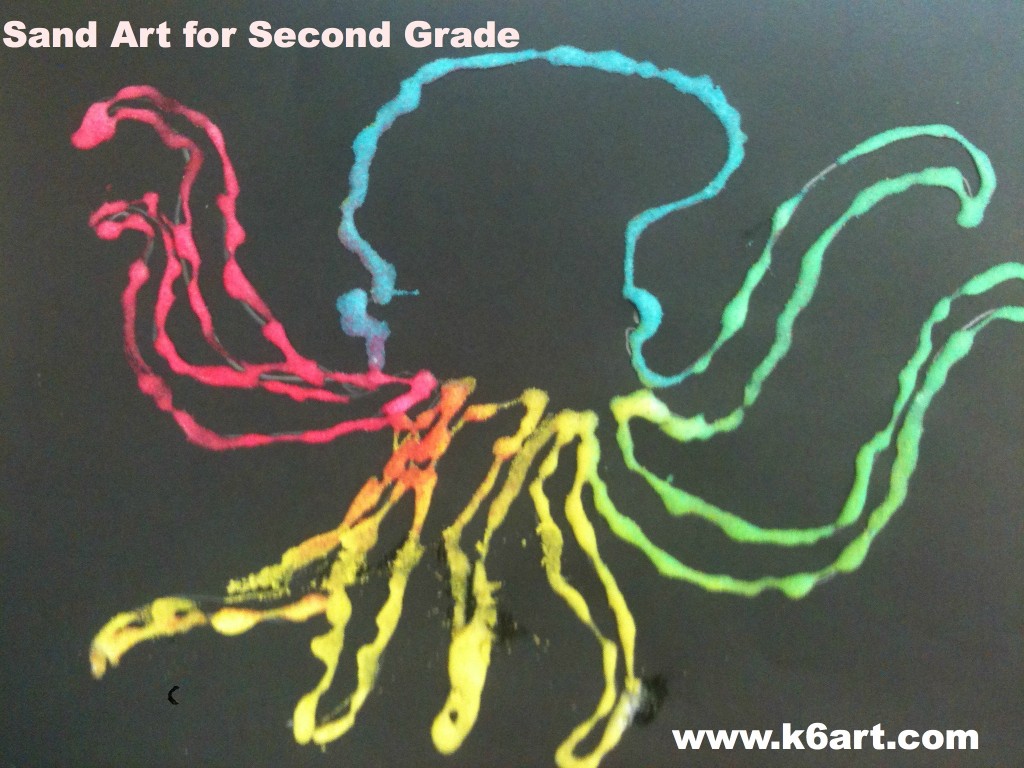 Summer is almost here. For our last project of the year, second graders made sea creature sand art. Allow two 40-minute sessions.
Materials:
white glue in squeeze bottles
colored sand (I used four different colors) in shallow trays
bamboo skewers
black construction paper, 9″x12″
pencils and sketch paper
reference photos of sea creatures for sketching
Day 1:
Students sketch various sea creatures using pencil and paper.
Day 2:
Each student picks a favorite sketch and draws it on black construction paper. Encourage kids to make simpler, larger designs.
Trace pencil lines with glue.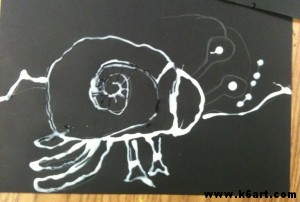 If kids make a glue mistake, they can try moving the glue around with a skewer.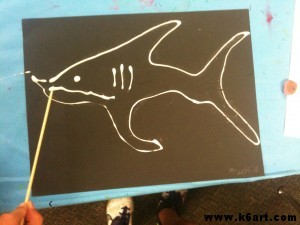 Sprinkle on one color of sand at a time.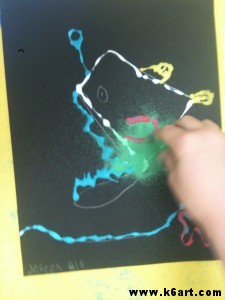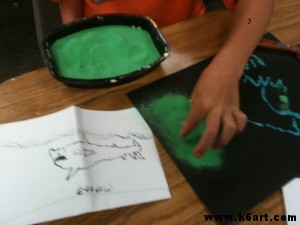 Then tap excess sand back into the tray.
When kids spill sand on the table….a house paint brush makes clean up easy.
Completed work: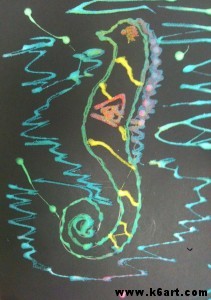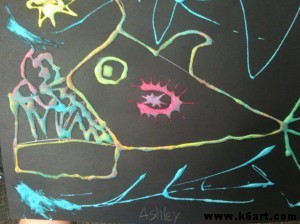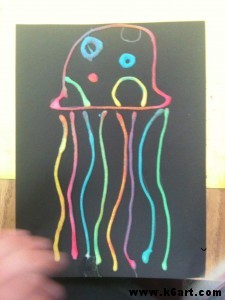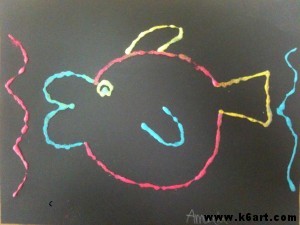 Clean up:
I store leftover sand in old apple juice jugs. At the end of class, I put a funnel in each jug and let the kids pour in their sand.
Seriously fun! This would also be a fun summer camp or vacation art project.