Want an ocean-themed clay project with high success? Super fun? Colorful? Only one firing? And……NO SLIP!
Try this sea rocks lesson plan!
Supplies:
clay
newspaper
white vinegar in small cups
Q-tips
toothpicks
pencils
Popsicle stick or other clay tools
gallon-size Ziploc storage bags (if more than one session is required)
Day 1:
Look at photos of sea life that attaches to rock.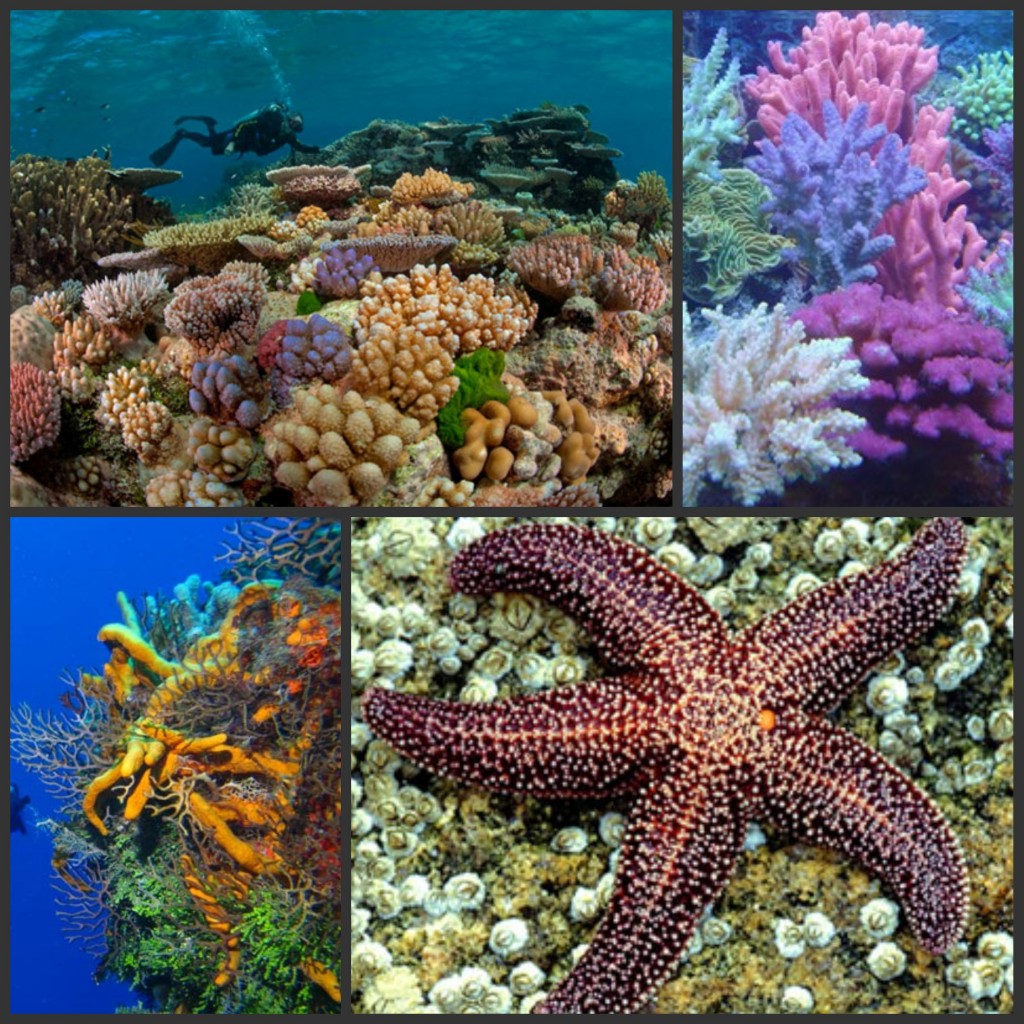 For another artist's take on sea life, view images from Disney movie 'Finding Nemo'
. Look at the sea life on the ocean floor.
Download this clay sea rocks powerpoint from CAEA conference (we think this project was presented by clay educator Barry Bernam around 2005).
It all starts with a pinch pot. Stuff with crumpled newspaper for support and turn upside down. Apply starfish, urchins, coral etc. to top of rock using vinegar to attach.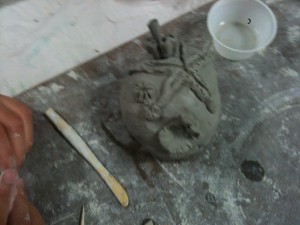 Vinegar, clay tool, toothpick
If you don't finish, wrap clay in damp paper towels and seal in Ziploc bag.
Day 2:
Finish adding sea life to rock.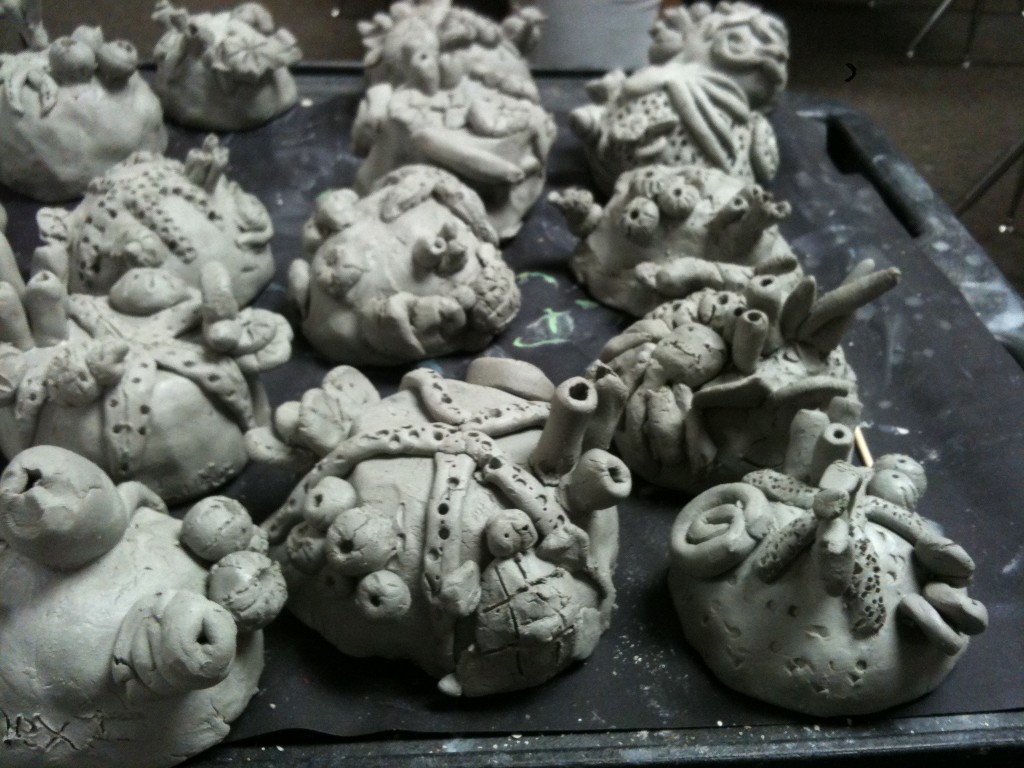 I let them dry for 12 days, then fired on slow setting.
Day 3:
We painted with pan watercolors and tiny brushes. Students had option of rinsing off excess paint (they called this 'fading'). Also could draw on painted 'rock' with colored pencil.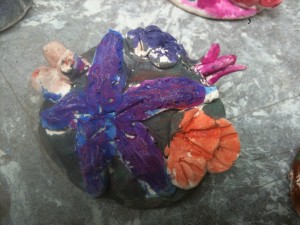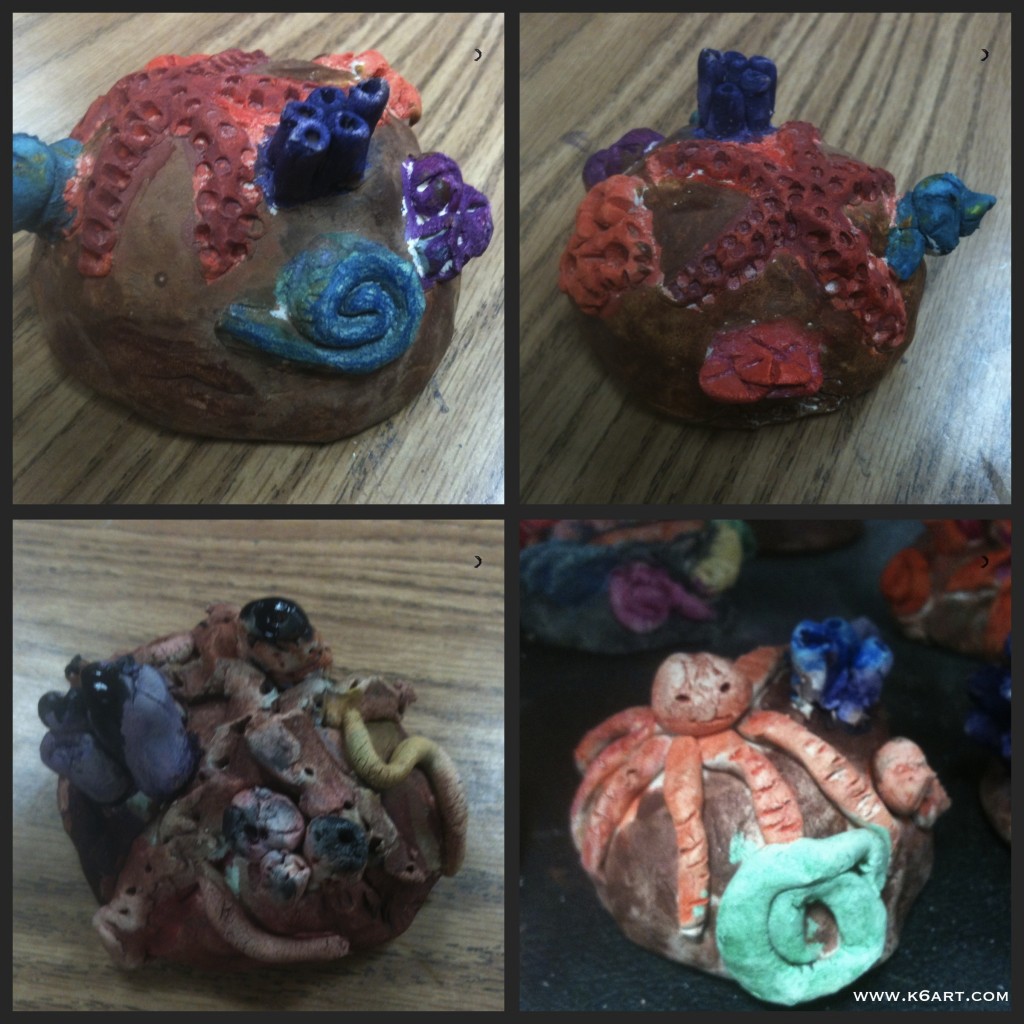 I will add shine with a little spray gloss (I use Rust-Oleum Painter's Touch Spray Gloss ).
A huge thank you to SDAEA's Carol Catalano Webb, who brought back this lesson from California state conference AND made the YouTube movie. A huge thank you to the clay teacher who created the Powerpoint (we think it was Barry Bernam-please leave a comment if you know Barry!).