I just spent four wonderful days at NAEA 14, here in my hometown of San Diego.  I attended a ton of sessions, including a pre-conference tour and a hands-on workshop. Here's a peek at what I saw and learned.
Friday, March 28: Pre-Conference Tour of Art Program and Murals and Zamorano Fine Arts Academy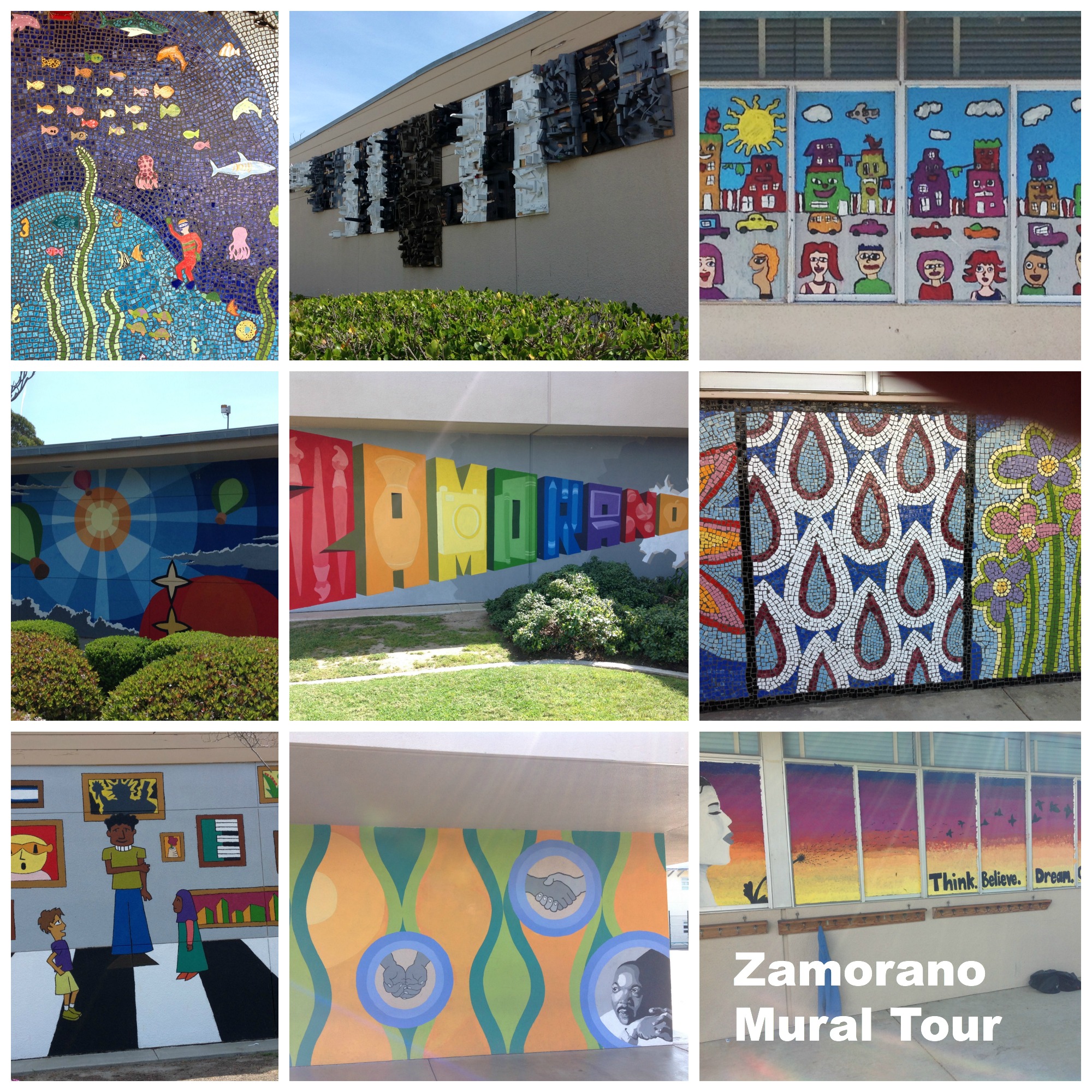 Art teacher/art ed blogger Don Masse led this tour of his public elementary school's remarkable art program. Zamarano Fine Arts Academy employs five (!) visual art educators for 1400 (!) students from transitional kindergarten-grade 5. The school has a clay program, photography, fashion design, and much more. Don's 5th graders create an annual 'legacy' mural…in addition, we saw many other outdoor artworks, including painted windows. See lots more of Don's contemporary-art inspired projects at his blog, shite brite zamorano.
Monday, March 31 Shadow Puppets workshop with Grace Hulse
I have wanted to teach a shadow puppet unit for years, but never really knew how. Grace Hulse's workshop was a great intro. Her Baltimore second graders put on a shadow puppet play every year.
We cut black tagboard into interesting animal shapes. Ms. Hulse encouraged us to create openings in the puppets using craft knives and decorative punches. We taped lace doilies or colored vellum over the openings to add interest. We could create articulated limbs with small brads.
We also learned about inexpensive materials to make a small theater.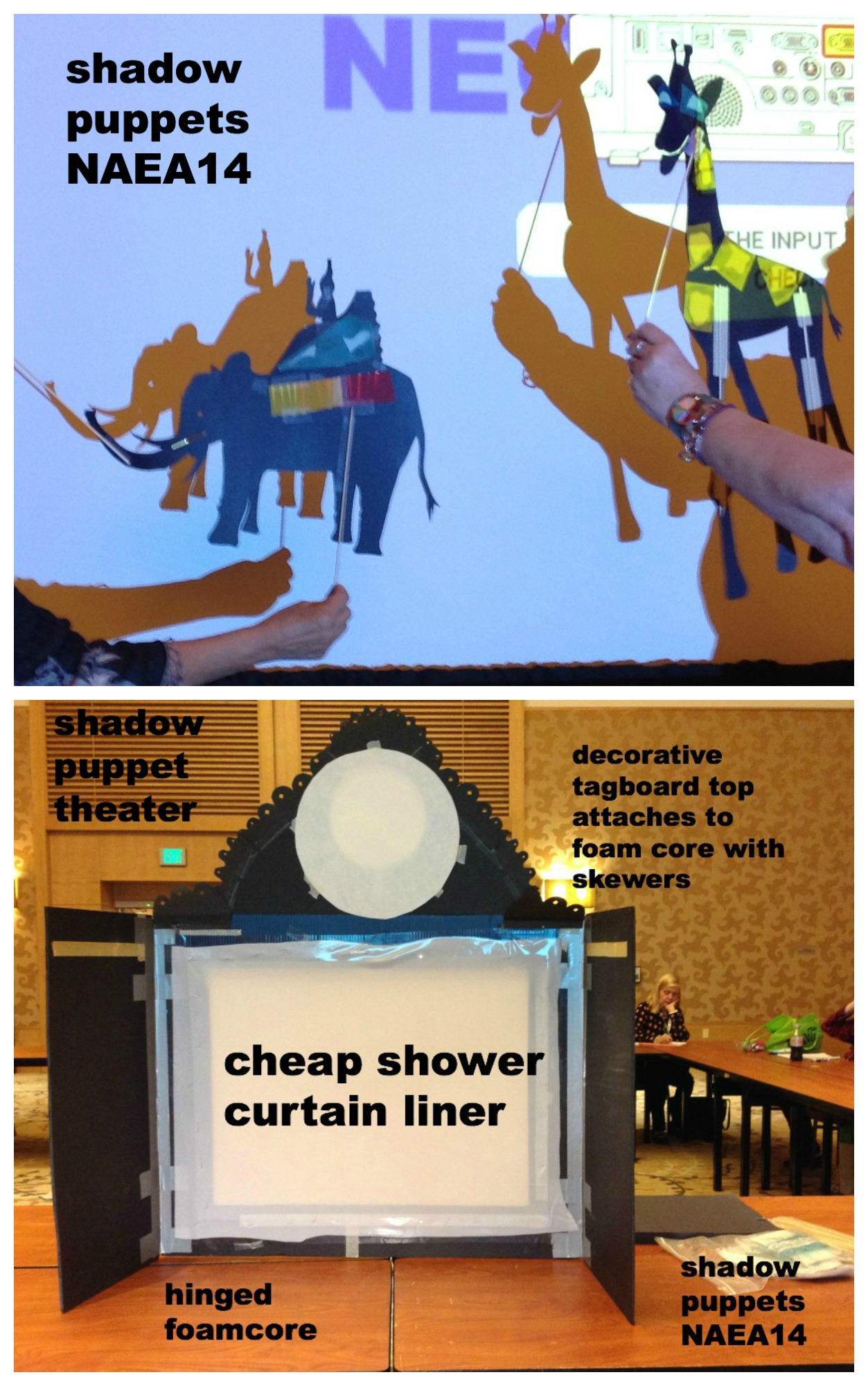 If you want to learn more, Ms. Hulse highly recommends the book Worlds of Shadow: Teaching with Shadow Puppetry
by David and Donna Wiesniewski (Note: you can get a good preview of this book on Amazon).
In addition, Ms. Hulse's students created an iMovie trailer using photos of shadow puppet illustrations. Check out the Odyssey of Homer trailer on Vimeo.
Lucky you – Ms. Hulse has a public Prezi of her shadow puppet presentation.
More NAEA14 awesomeness coming up soon!
Enjoy!