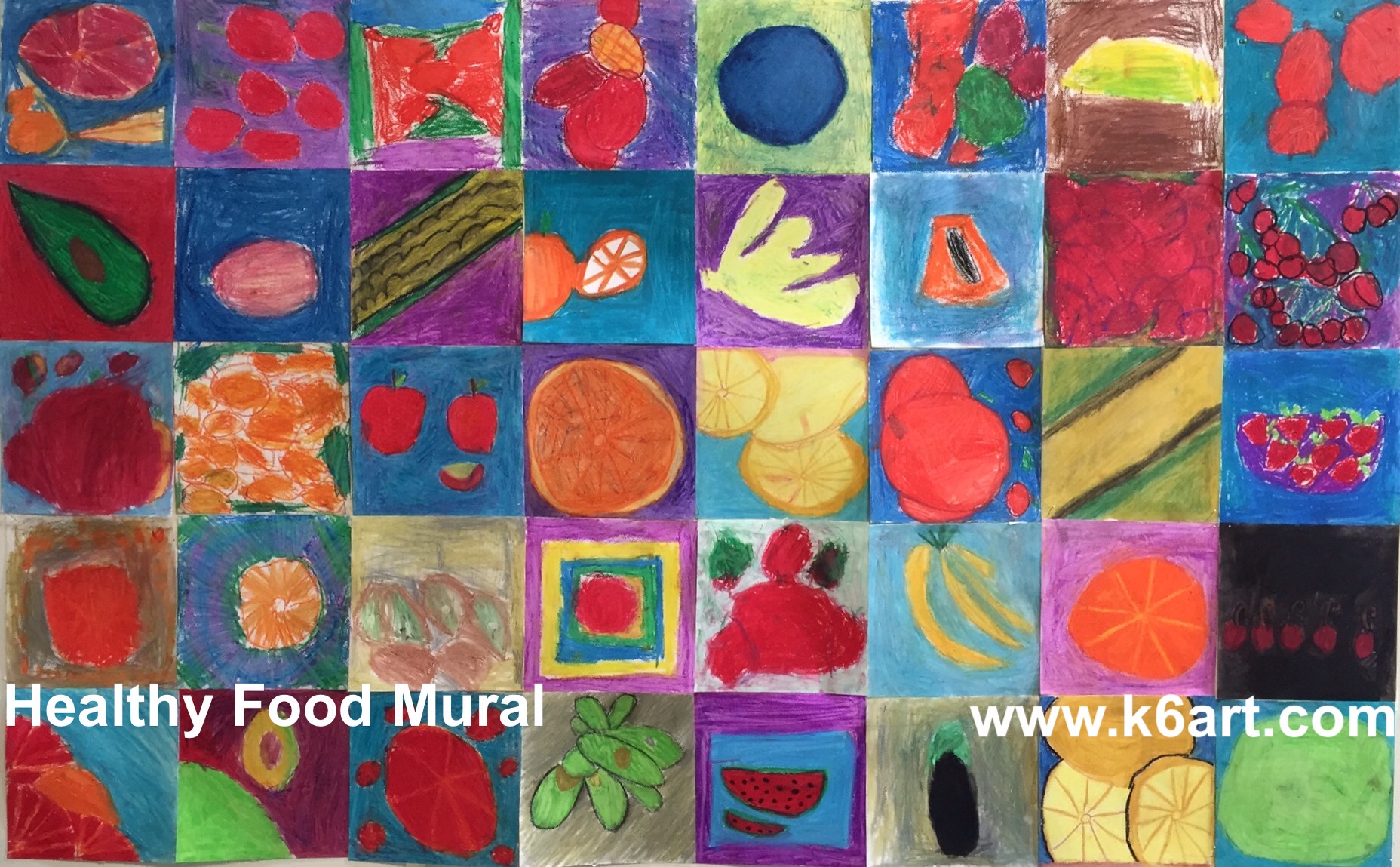 Our second graders are studying healthy foods. We created this mural as part of the project. It was also an extension of our warm and cool color lesson.
Materials:
watercolor paper, 7″x7″
oil pastels
baby oil
q-tips
reference photos of fruits and vegetables (we used the weekly grocery store ads from the newspaper)
Directions
Draw one type of fruit or vegetable on the paper using oil pastel. Fill the square. Use and warm and cool color scheme – if you draw a warm color fruit, use a cool color background, and vice versa.
After drawing, blend the oil pastels with a q-tip dipped in a BIT of baby oil. Be sure to use two q-tips – one for blending warms, and one for blending cools.
Place completed artworks on a drying rack for a day or two so excess oil can absorb into the paper.
Mounting:
I laid out the artwork face down in a grid, and taped all the seams together with masking tape. If you use enough tape on the back you can hang it as a single piece.
If you ever decide to take down your masterpiece, you have the option of cutting on the seams and returning individual artworks to students.
Enjoy!