Yesterday I shared copper repousse mural from an old School Arts Magazine. It got me thinking….are any schools making repousse murals today?
P.S. Freestanding repousse murals make great group art projects for the school auction. If you are interested in making a repousse mural at your school, please read this excellent repousse mural tutorial from Donna Kern Ball. For more ideas, be sure to check out my 'School Auction Ideas: Repousse' board on Pinterest.
Yes!
I found six.
This auction project uses all the two-tone foils from blick. Nice!
Another mirror. This one has a liver of sulfur patina.
Here is another mural. Click here to see close-ups of all the copper tiles. Used a liver of sulphur patina.
This school created a copper mural installation with an artist-in-residence.
Want to try? Click here for full-color tutorial for making copper repousse tiles.
Materials:
For school use, Mural 2 below uses two tone copper tooling foil roll cut into pieces. or 5″x5″ pre-cut copper tooling foil squares. These pieces are copper toned on one side and aluminum on the other. I've used these products and they are easy to work. Mural 1 below used heavier all-copper sheets – I haven't used them.
(note: these are all compensated affiliate links).
Do you like these copper repousse school auction murals? Click here for mural 1, click here for mural 2, and click here for mural 3.
I did a repousse lesson with the fourth grade – click here for my foil repousse  lesson plan.
Enjoy!


note: this post contains affiliate links.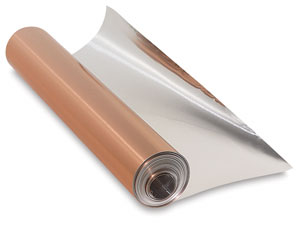 Two-Tone Tooling Foil – $16.50
from: Blick Art Materials (compensated affiliate)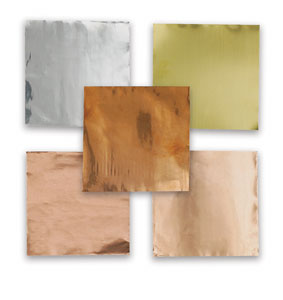 Art Metal Foil Sheets – $2.81
from: Blick Art Materials (compensated affiliate)