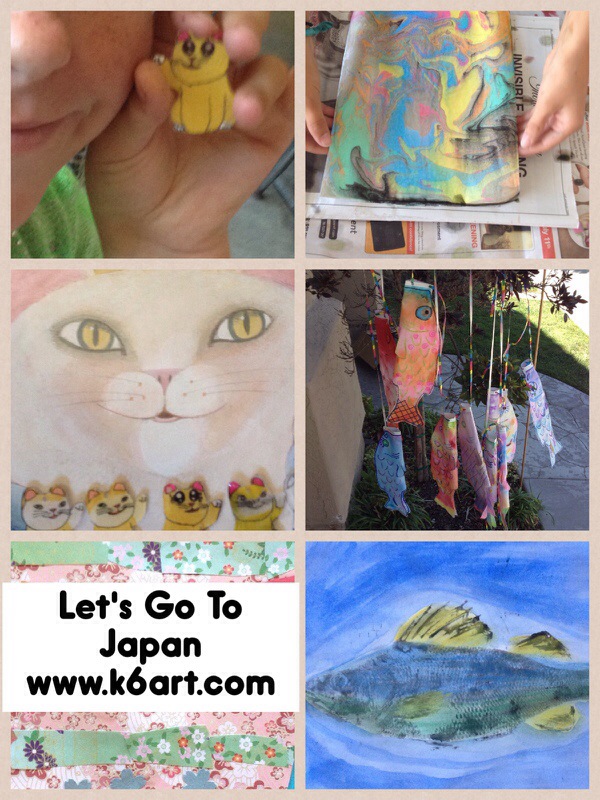 I just finished my annual art and cooking camp. This year's theme was 'Let's Go to Japan'. We did lots of FUN art and cooking projects. All the campers were 9-11 years old.
Here's a list of all the art and cooking projects we created:
Day one: koi fish kites (koi noburi) and bento box lunch
Day two: suminagashi prints and decorated rice balls bento
Day three: cloisonne collage and Japanese crepes
Day four: gyotaku fish prints and mushi-pan steamed cakes
Day five: Beckoning cat charms and 'octopus' bento
In addition, we read a lot of wonderful books about Japan, and practiced Japanese hiragana writing with brush pens.
I'll be writing a bunch of posts with much more detail, including all the recipes! Check back this week to find out more.
Enjoy!
p.s. Want more art camp ideas? Check out my 'Let's Go to Paris' art + cooking camp series from 2013. Click here to see more.