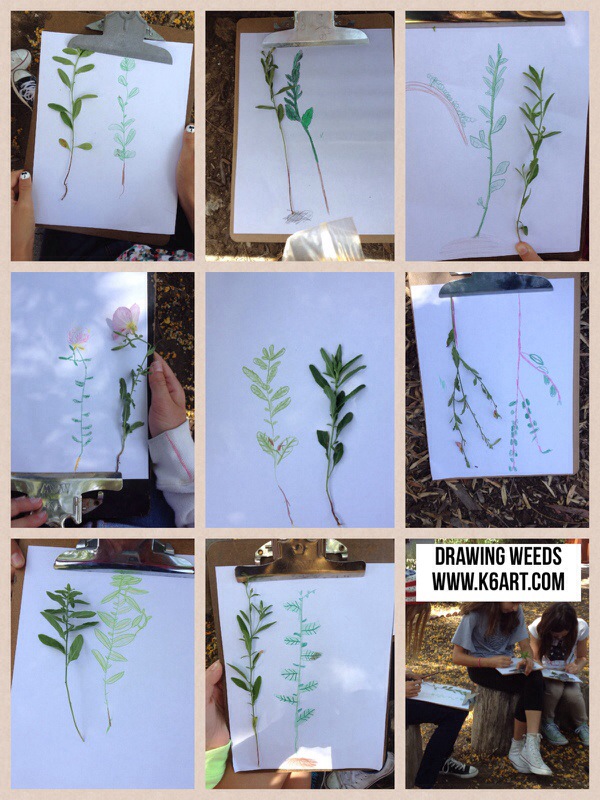 It's the last week of art class and the weather is lovely. For their final project, the 5th and 6th graders did observational drawings of the weeds in our school garden.
Materials:
Clipboards
Copy paper
Colored pencils
Weeds
Each student picks one weed from the ground. They should try to keep the root intact. Weeds must be no longer than the paper.
Clip paper to board, then clip top of weed to the left side of the board (left-handed kids should clip weed on the right).
Draw a scale drawing of the weed.
Start with a long stem line. Mark leaf placement with short lines alone the stem line. Then draw the contour of the leaves. Look closely at the leaf veins and draw them. Add flowers and roots. Finally, draw irregularities such as bite marks.
What a fabulous way to end the art year. We practiced our drawing skills and weeded the garden path. Bonus!
Happy summer!
Enjoy!
\