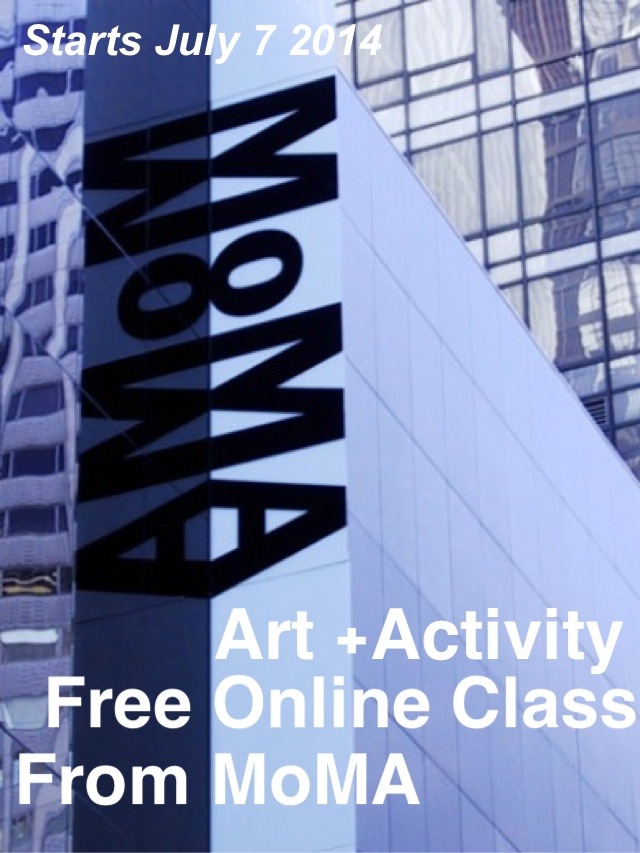 Art & Activity: Interactive Strategies for Engaging with Art
New York's Museum of Modern Art will offer it's second FREE online art education class beginning July 7, 2014.
"Integrating works of art from the Museum's vast collection, MoMA Education staff will demonstrate interactive strategies for exploring objects and images with people of all ages. Along the way, we'll demonstrate how these strategies can not only push your teaching into exciting new directions, but also serve as tools for assessing student learning."
Click here to sign up through Coursera. It's totally free!
FYI I took another MoMA online art education class last summer – it was very informative and definitely worth my time.
I'm signed up – see you online!
Enjoy!