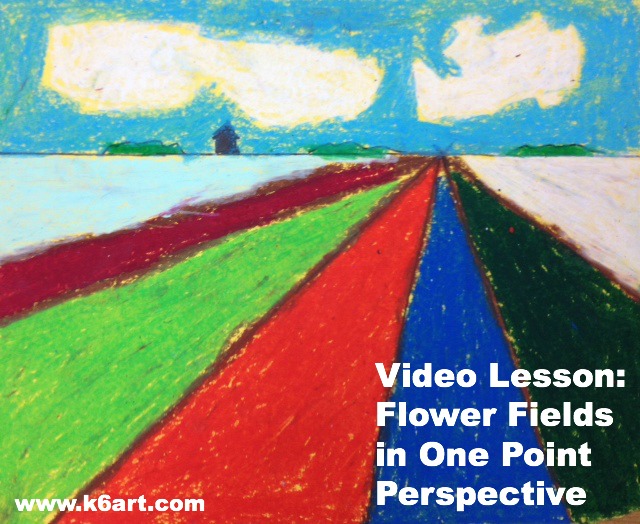 Spring is here. This month the beautiful Flower Fields in Carlsbad, California burst into bloom.
The fields are filled with colorful ranunculus flowers. Each spring families throughout San Diego trek to the Flower Fields to admire their beauty. This outing is very popular – a show of hands revealed almost all my 5th and 6th graders had visited the Flower Fields.
We drew the flower fields in one-point perspective to create an illusion of depth. We used colored 9″x12″ construction paper, rulers, pencils and erasers and oil pastels. In this 13 minute video, I demonstrate drawing the horizon line, vanishing point, and orthogonals to create the illusion of depth.
Thanks to Hope Knight at Mrs. Knight's Smartest Artists for this lesson. For similar lessons using markers check out this post on A Faithful Attempt and this post on Kids Artists.
Enjoy!