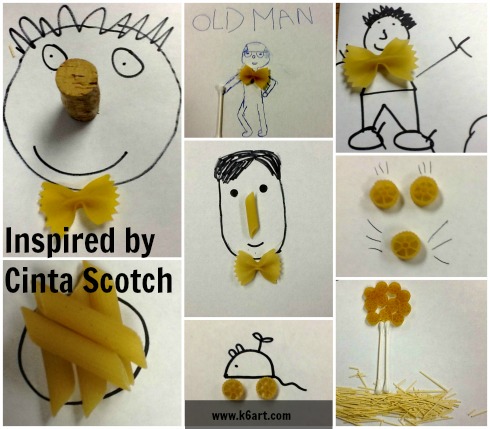 Our sixth graders just finished a quick, highly engaging photography/drawing project.
This project was inspired by the work of Ecuadorian artist/art director Javier Perez , also known by the nickname 'Cinta Scotch'. He uses found objects plus ink to create simple, witty illustrations which he shares with his followers on social media.
I gave each table copy paper, sharpies, and a bin containing a bunch of random objects (office supplies, pasta, some kitchen tools, corks and other odds and ends). They created these artworks, and photographed them with iPads. Each kid was able to create at least two during a single 40-minute class.
You can see Javier Perez' body of work on Instagram or on his Facebook page.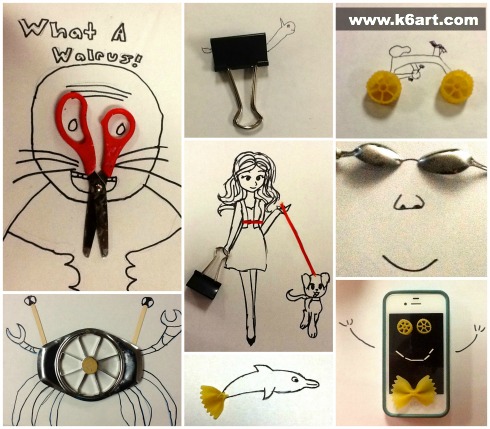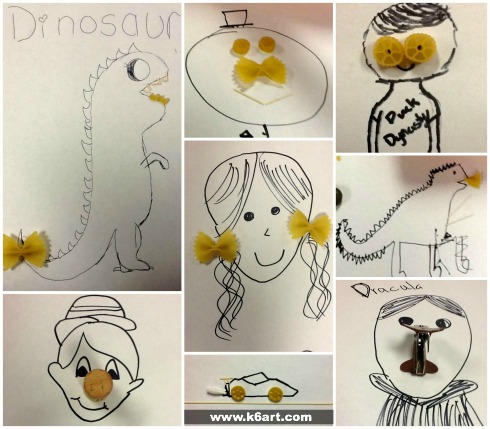 After our sixth graders completed the project, I shared these photos with Mr. Perez via Facebook. He was pleased with the student work. Cool!
Enjoy!