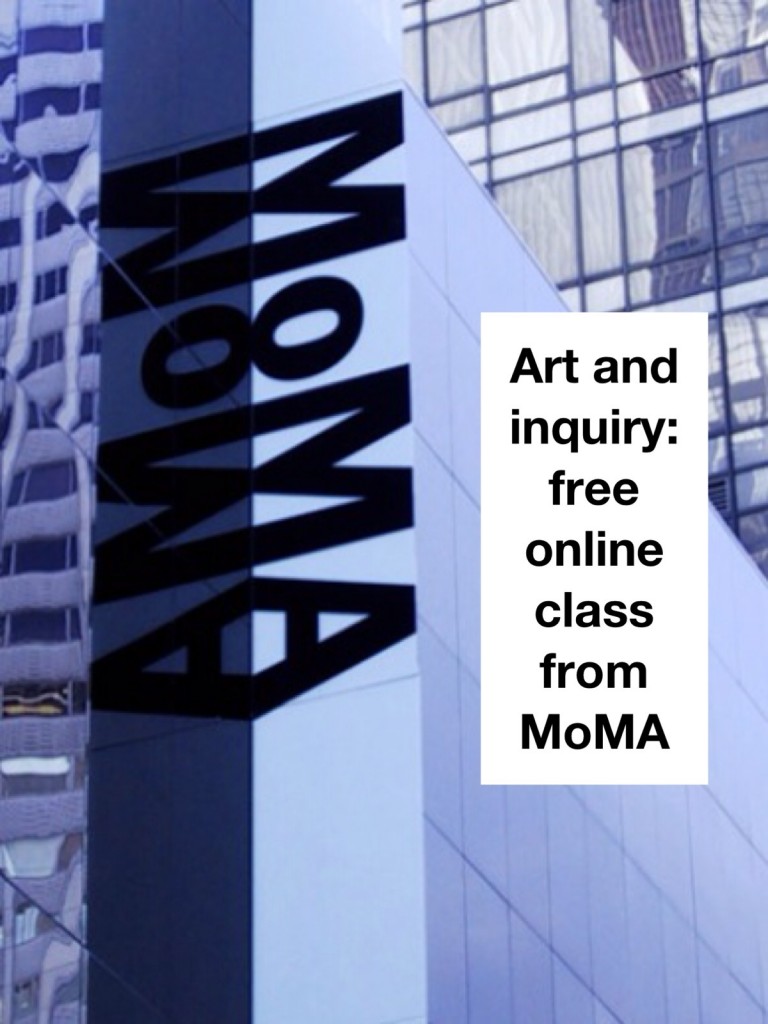 MoMA's free online course 'Art and Inquiry: Museum Teaching Strategies for Your Classroom' will begin Monday, March 3, 2014.  Four week course, begins 3/3/14. Workload: 1-2 hours/week
Course is offered through Coursera. 
Click here
 to find out more.
Art and Inquiry: Museum Teaching Strategies For Your Classroom
taught by Lisa Mazzola
Explore how to integrate works of art into your classroom with inquiry-based teaching methods originally developed for in-gallery museum education.

About the Course

Intended for teachers (Grades 4-12) from all disciplines, this course will introduce ways to integrate works of art into your classroom by using inquiry-based teaching methods commonly used in museum settings. This course is designed to give teachers the tools to create meaningful object-based learning activities that can be integrated into a wide variety of curricula. We'll explore strategies that emphasize literacy, critical thinking skills and that connect across disciplines. The strategies and content that you will learn in this course parallels the proficiencies outlined in the Common Core State Standards as they relate to literacy, speaking and listening, critical thinking, analyzing informational text, and citing evidence to support arguments.
What to Expect:
I took the class during summer 2013. Each week I viewed the MoMA teaching videos and read excerpts. In addition, we had a weekly homework assignment we had to post in the online forums. I took the course with 13,000 other folks from all over the world – naturally there were interesting and diverse points of view in the forums.
Our final assignment was to design an inquiry-based lesson plan based on an artwork in the MoMA collection, and tie it to educational standards. The final project was peer assessed. I absolutely loved assessing final projects – I got to read some terrific inquiry-based lesson plans from other countries.
Check out the intro video:
Enjoy!