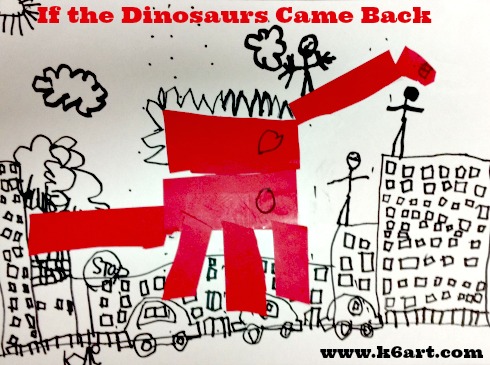 Kindergarteners LOVE dinosaurs. Here's a 100% successful project based on the book  If the Dinosaurs Came Back
 by Bernard Most. I saw it on this post on the Elementary Art Room! blog.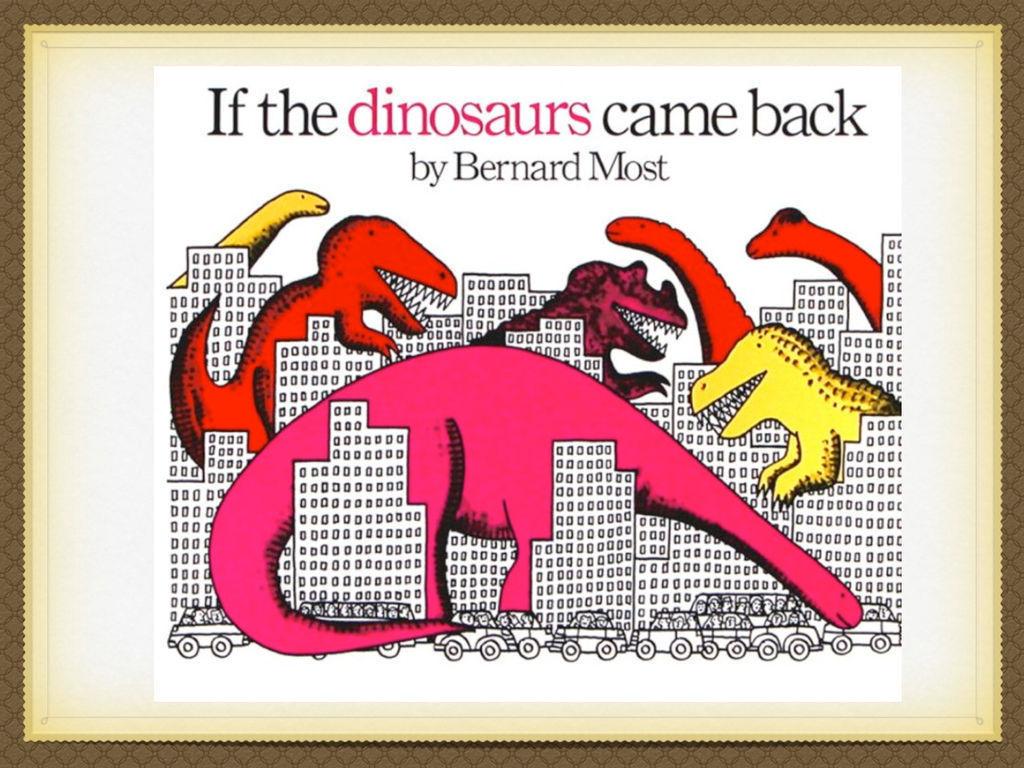 Materials:
White paper, 9″x12″
Sharpies
Colored construction paper
Scissors
Glue sticks
 Day 1: Read the book, talk about lines, draw the background
We read the book, noting the many rectangular buildings and windows. It was an opportunity to practice all the lines we have learned in kindergarten so far. We could see wavy, zig zag, diagonal, vertical, horizontal, dotted and dashed lines in the illustrations. Next we drew the background with Sharpie.
Day 2: Dinosaur Collage
I passed out colored paper scraps to each table. There were only two rules: the dinosaur had to be at least as big as your hand, and it had to be one color. The kids used glue stick to create the collage, then added more details (and more lines, shapes and patterns) with Sharpie.
This year Common Core is creeping into our curriculum, even in the art room. We're encouraged to incorporate literature into everything. I was thrilled to do 100% successful lesson that emphasized line and shape AND tied in to a book. Hurray!
Enjoy!