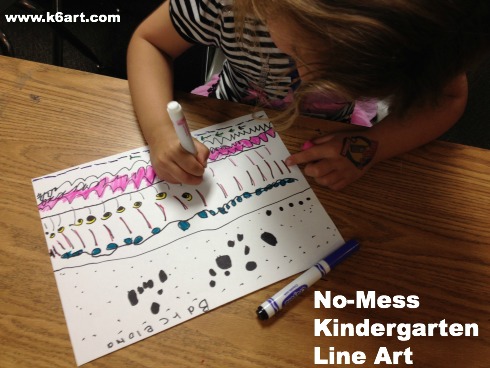 Are you looking for a nice line art project for your kindergarteners? Check out this project from Marcia Beckett at Art is Basic.
It is a great project. On the first day, our students watched a brief video about different kinds of lines. Then they used black marker to make a variety of lines on their papers.
On day 2, the students colored in and around their lines with Crayola markers. We had a few minutes to spare at the end of class, so we did a 'line hunt' in the classroom. The kids were delighted to find the horizontal lines everywhere, including the wires of my drying rack and my window blinds!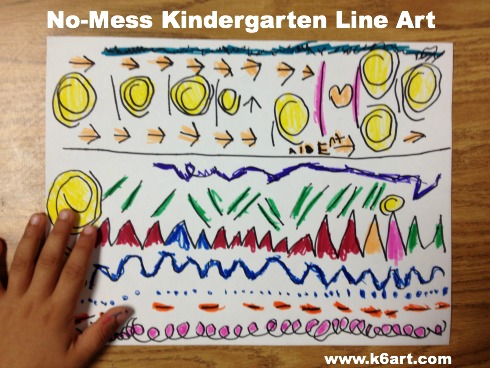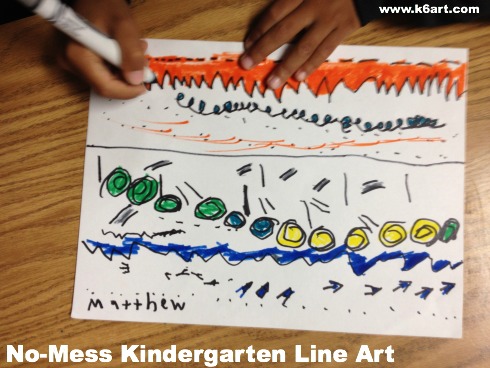 Here is my kindergarten line movie playlist on YouTube.  (note: two of these movies are silent!)
Enjoy!