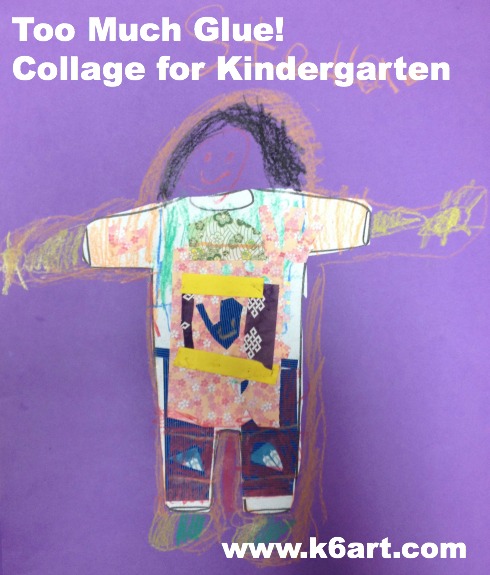 Here is a fun and easy kindergarten collage project based on the new book, Too Much Glue
.
.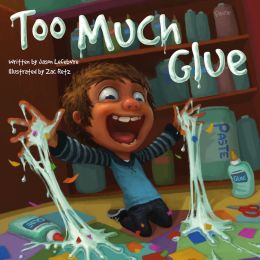 Materials:
construction paper 12″x18″
scissors
glue sticks
construction paper crayons
homemade glue sponges, one per table
colored paper scraps (we used origami paper scraps)
photocopies of 'glue suit' clothing template (click here for pdf)
Day 1: Read book, begin portrait
Read the story. Pass out paper clothing. Students cut out the paper suit and use glue stick to glue it in the center of the construction paper (this is a great opportunity to assess your students cutting skills).
Use construction paper crayons to make face, hair, hands and feet.
Day 2: Create collage clothing
In the story, Matty used so much glue that everything stuck to him. For our project, we collaged our paper clothes with pieces of colored paper. Kindergarteners had success using our new glue sponges for collage.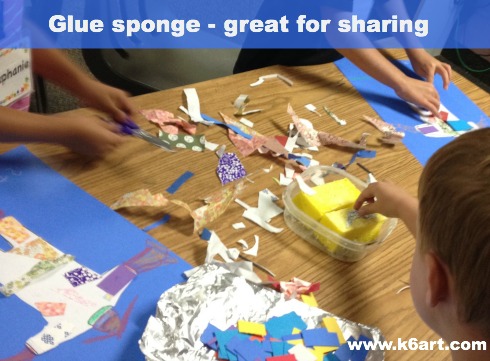 Kindergarten results: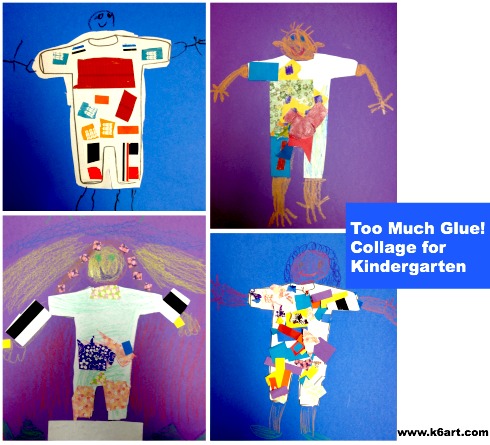 (You know what?  I think that free downloadable glue suit template would be a great start for a scarecrow collage project)
Enjoy!
Note: I received an advance copy of 'Too Much Glue'.