Hi everyone
One of my goals for this blog is to connect with other art teachers. I'm attending three art ed conferences in Southern California in the next six months. If you plan to attend any of these conferences – please leave a comment! It is nice to meet other art teachers in person.
October 11, 2013: MEGA-ARTS conference, San Diego, Balboa Park. I'm presenting my Olympic Sport Sculptures project.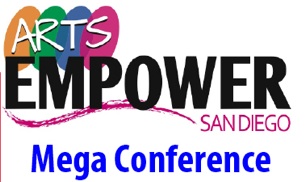 November 2-3, 2013: CAEA Southern Area Conference, Idyllwild, CA.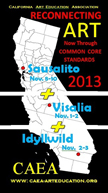 March 29-31, 2014: NAEA National Convention, right here in beautiful San Diego, CA.