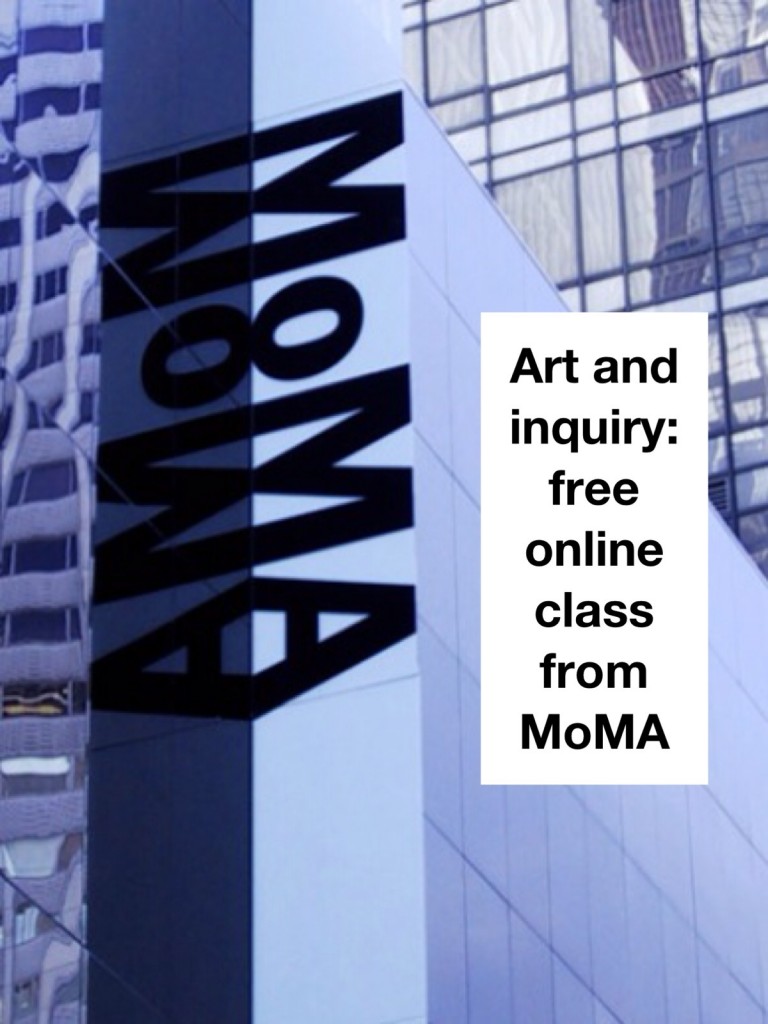 UPDATE: THIS CLASS WILL BEGIN MARCH 3, 2014
I just signed up for a free online class presented by the Museum of Modern Art in NYC!
Art and Inquiry: Museum Teaching Strategies For Your Classroom
taught by Lisa Mazzola
Explore how to integrate works of art into your classroom with inquiry-based teaching methods originally developed for in-gallery museum education.

About the Course

Intended for teachers (Grades 4-12) from all disciplines, this course will introduce ways to integrate works of art into your classroom by using inquiry-based teaching methods commonly used in museum settings. This course is designed to give teachers the tools to create meaningful object-based learning activities that can be integrated into a wide variety of curricula. We'll explore strategies that emphasize literacy, critical thinking skills and that connect across disciplines. The strategies and content that you will learn in this course parallels the proficiencies outlined in the Common Core State Standards as they relate to literacy, speaking and listening, critical thinking, analyzing informational text, and citing evidence to support arguments.
Four week course, begins
7/29/13
3/3/14. 
Workload: 1-2 hours/week
Course is offered through Coursera.
Click here
to find out more.
Check out their intro video:
This is my first MOOC (massive open online class). I'm excited to learn!
Enjoy!