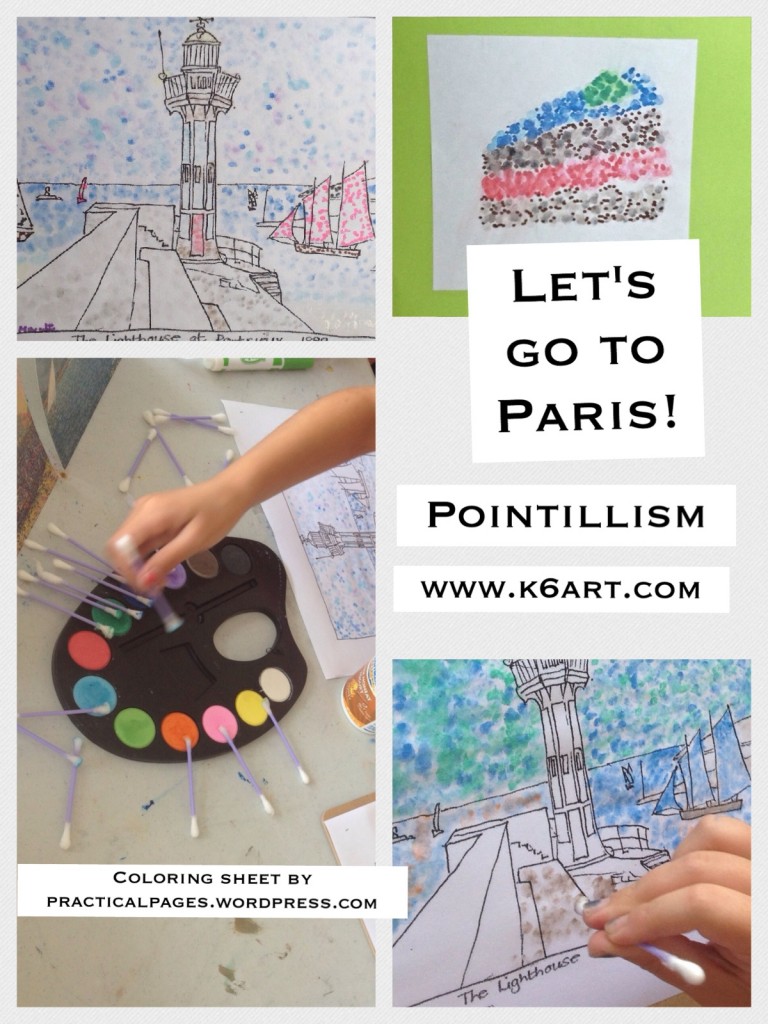 Bonjour! Here is an update on Day Four of my Paris-themed art and cooking camp. Today we tried out pointillism and made cherry clafoutis.
Pointillism
Pointillism is lots of fun for kids. They love the idea of creating art from dots of paint. We looked at pointillist artworks under extreme zoom at Google Art Project. Click here to see the extreme close up of Seurat's 'The Circus' and click here to see Signac's 'The Port of St. Tropez'. For the art project, we did this fun Signac lesson with coloring sheet from the Practical Pages blog. The kids dotted their sheets using damp Q-Tips and pan watercolors. They filled in the tiniest areas with dots of colored marker.
One student made a pointillist cake! She lightly sketched her design in pencil, then filled in with dots of watercolor and marker. When it was dry, she erased the pencil lines.
(note: if you are looking for a whole class pointillism assignment, check out this Seurat mural project).
Cherry Clafoutis
We made a cherry clafoutis – a lovely French summer dessert with a texture that is a cross between a cake and a custard. CLICK HERE FOR THE RECIPE. Surprise – the kids LOVED pitting fresh cherries!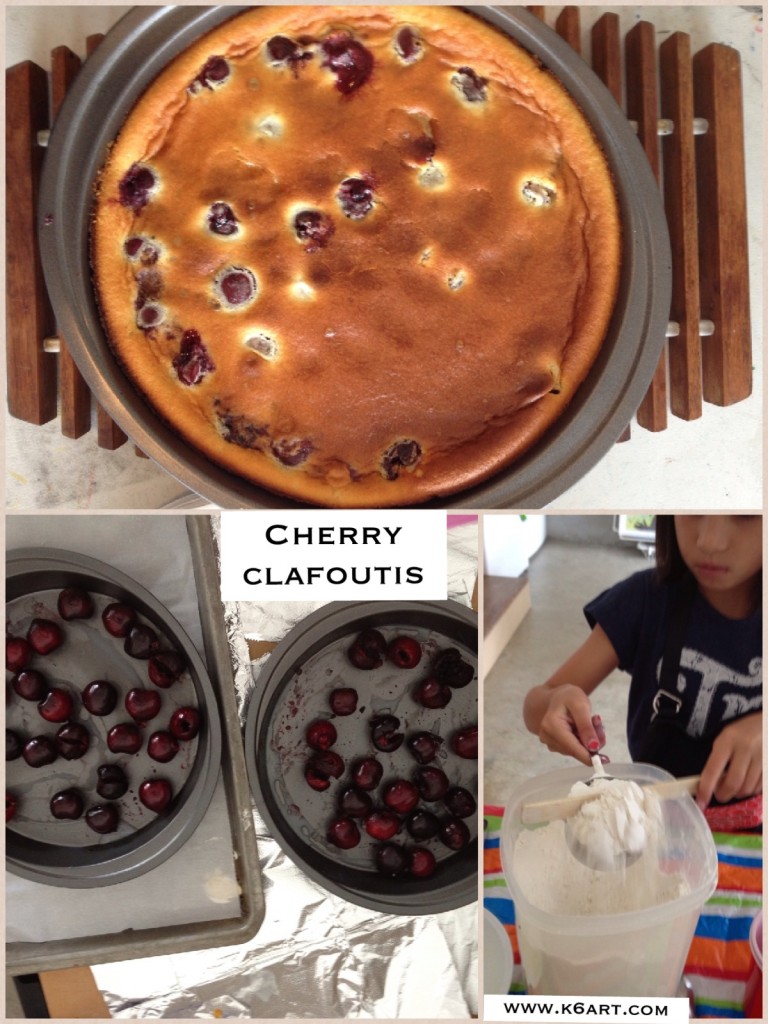 Coming up later this week: the last day of art and cooking camp. Chocolate fondue and the completed Degas sculptures!
Art + Cooking camp:
Au Revoir and Bon Appetit!
Enjoy!