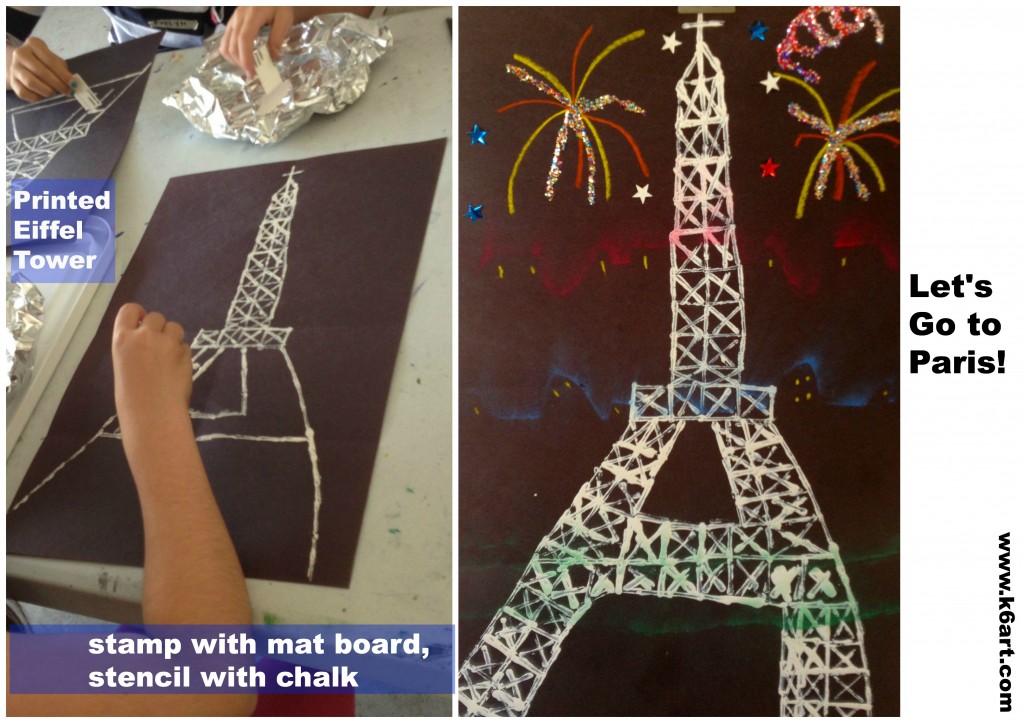 I just finished my Paris-themed art and cooking camp. The kids loved to make these printed Eiffel Towers. The project is inspired by this fabulous post at the Cassie Stephens blog (please check out the post – it has excellent directions!).
We used white craft paint and 1″x2″ pieces of mat board to print our Eiffel Towers. When dry, we added detail with chalk pastels and hand-made stencils.  Finally we added pastel fireworks outlined with glue and glitter.  Some kids stuck on gummed stars to make the Parisian night sparkle.
Just in time for Bastille Day on July 14!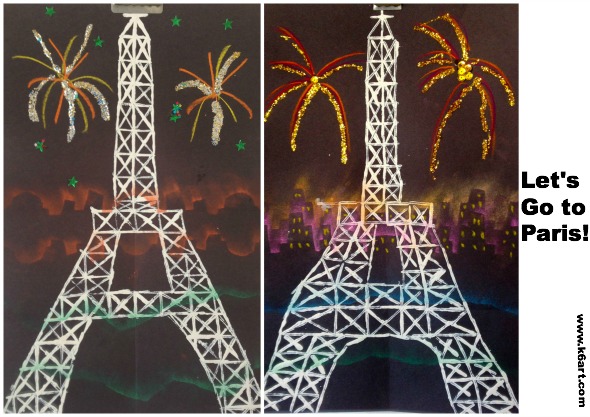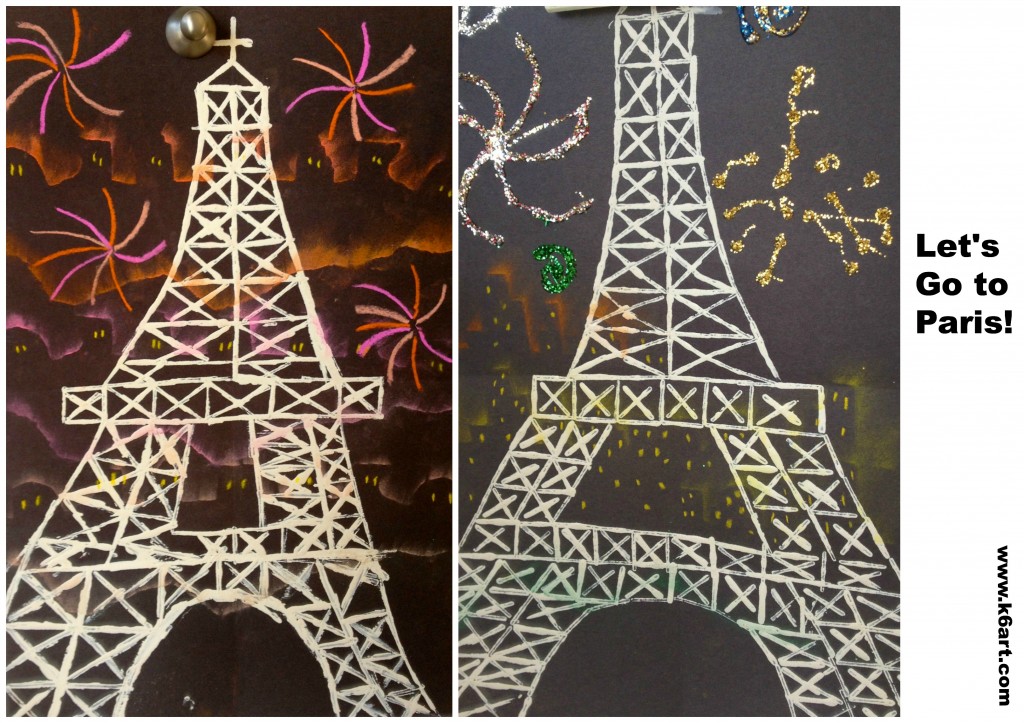 The kids loved this brief video of fireworks at the Eiffel Tower.
In my one week Paris-themed art + cooking camp, we made crepes, meringues and madeleines! Click here, here and here to see our other art and food projects (with recipes).
Au revoir!
Enjoy!