Apparently I am the last parent on earth who hadn't read Don't Let the Pigeon Drive the Bus!
 by Mo Willems. I will use the lame excuse that my sons are teenagers, and that this hilarious book wasn't yet written when they were in their prime story time years. I became enlightened when I saw this post on the Shine Brite Zamorano blog. 
This book is hilarious. The pigeon is simple to draw – he is a nice collection of circles and lines. I've included a YouTube video so you can do this project right now.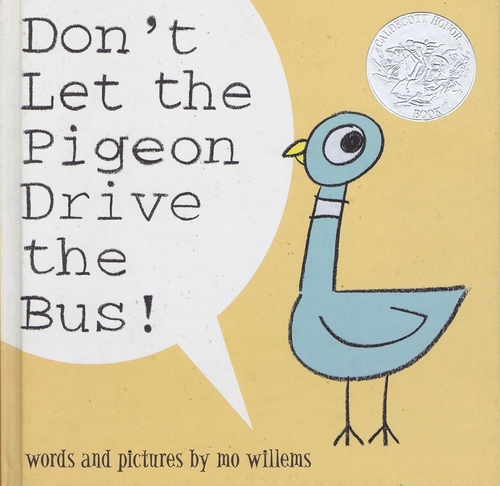 http://www.youtube.com/watch?v=V10jhsNIMI8
Materials
9″x12″ gray construction paper
yellow and white Construction Paper Crayons
Sharpie
12″x18″ construction paper for background
scissors
glue sticks
copy paper, 8.5″x11″
crayons or markers
Day 1: Read book. Discuss naughty pigeon behavior! Pass out copy paper. Use your crayons or markers to draw something the pigeon should not be touching.
Day 2: Draw pigeon on gray construction paper using Sharpie. Note circular eye and pupil, egg-shaped head, and simple half circle for the body. Skip the legs. Color in the eye, beak and neck band with construction paper crayons.
Now cut out the pigeon. Glue the pigeon and drawing to a large piece of colored construction paper. Use Sharpie to draw legs on the paper.
Hilarious first grade results:
This could definitely be modified for a sub plan: 1) show the video/read the book 2) do a directed draw of pigeon 3) have students show pigeon doing something naughty.
If you want to know a little more about author Mo Willems, check out this video:
Enjoy!