I'm excited about the upcoming Art of Ed Online Conference for art educators. It's on June 25 from 10:00 a.m. to 3 p.m. CST. Click here for the conference schedule.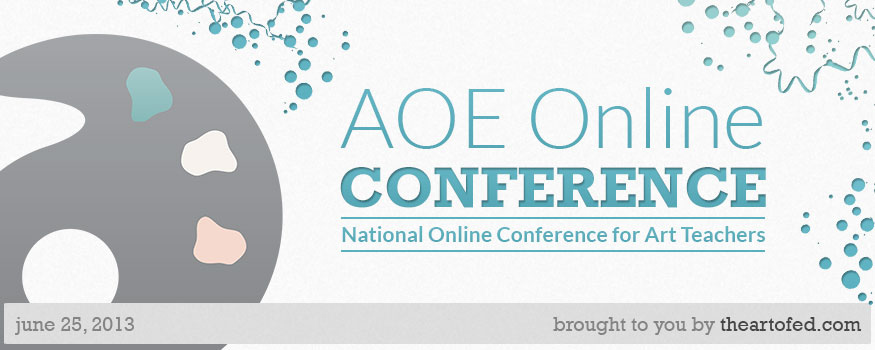 I'm especially interested in STEM to STEAM, iPads in the art room, technology integration, and the adaptations for students with autism. There's a lot more on the schedule – check it out!
The presentations are very focused – 10-20 minutes long. You can live chat with presenters during their presentation, and there will be a forum as well. I'm the kind of person who loves to ask questions and interact – I'm really happy the online conference has those features. I don't even have to take notes:  enrollment includes access to  printables and videos for two months after the conference ends.
I plan on grabbing my laptop, settling in on the couch with an iced tea and LEARNING.
DEADLINE FOR SIGN UP IS JUNE 23, 2013. Click here for more info.