Whew! We just finished our clay fish this afternoon. They took 40-60 minutes to decorate. We rolled and cut them last week and stored them in gallon Ziplock bags. I wrote about the clay fish process in this post.
Here are some nice examples.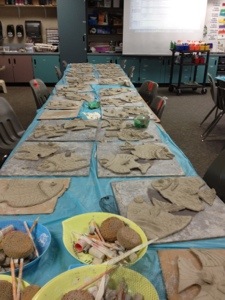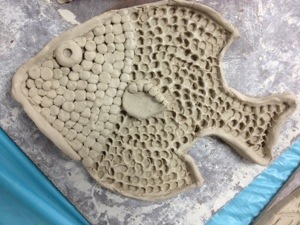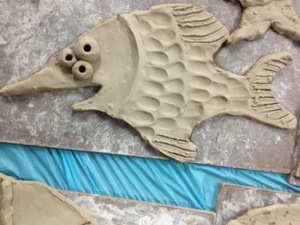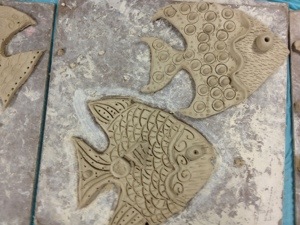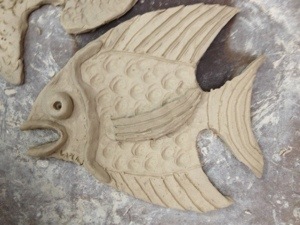 A bunch of kids are coming in early to help clean up. Whew!
Enjoy!