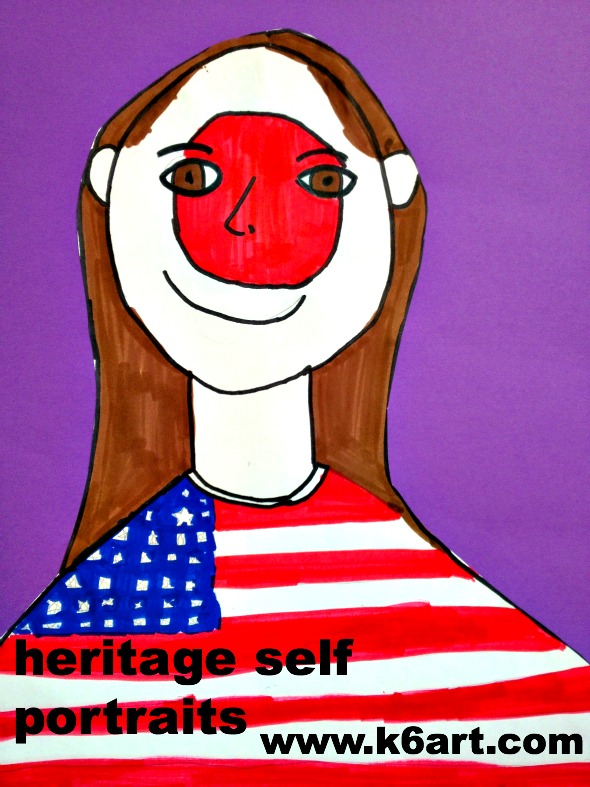 Thinking about a self-portrait project? This project starts as a basic self portrait but turns into a family ancestry art project when students add in national flag designs. This lesson uses basic materials and takes just two 40-minute classes. It comes straight from the wonderful Artisan Des Arts blog.
Materials:
White drawing paper, 12″x18″
Pencils and erasers
Chisel-tip markers (we used Mr. Sketch)
reference photos of national flags
We began by looking at the great student examples on the Artisan Des Arts blog post. Then I asked the students, "Where does your family come from?" After a quick discussion,  Next we looked at flags of the world. Then the students drew their portraits in pencil.
Because most of our students have mixed heritage, they had the option of using multiple flags in their design.  It was up to them to figure out their own designs. The most common choice was to have one flag design on the face and a second on the shirt.
As a final touch, students had the option of cutting out their self-portraits and mounting them to construction paper.
I really look forward to our next art show.  I think the parents will be THRILLED to see their heritage honored in this project.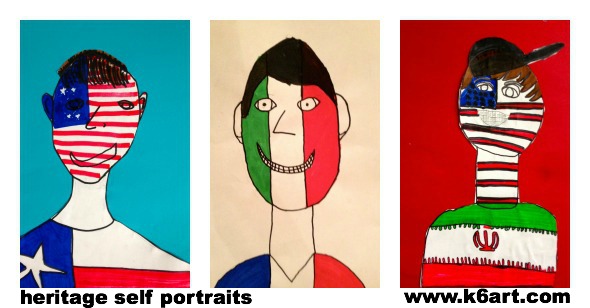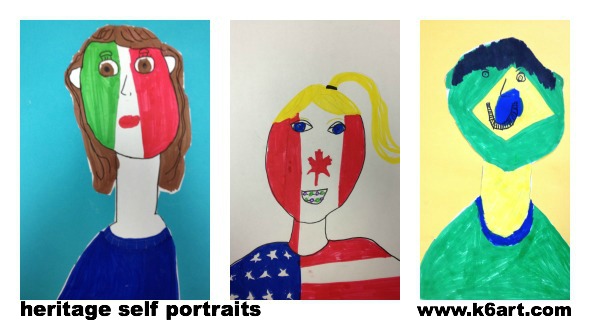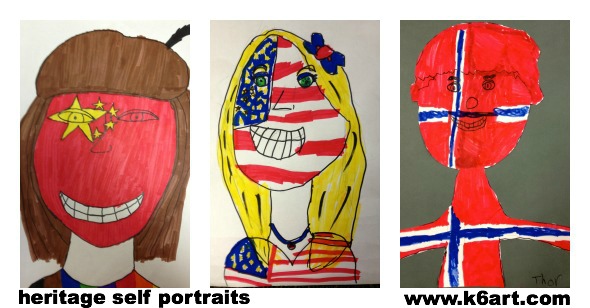 What a fabulous lesson plan! I will definitely repeat next year. Thanks to Aly at Artisan des Arts for sharing this great project.
Do you have a special twist on a portrait project?