I saw a great post on glazing over at The Art of Education. I tried some of their tips today on our second grader's melted marble pinch pots. They worked so well I just had to share.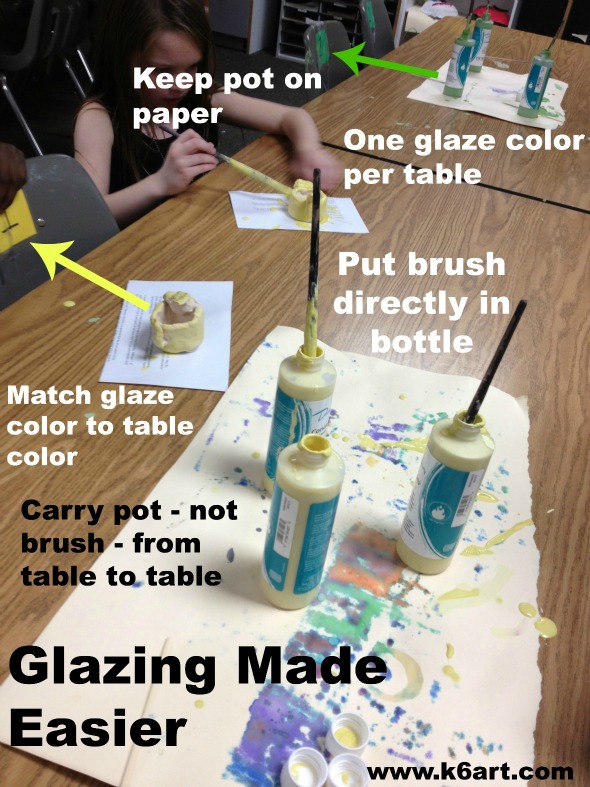 In a nutshell:
Put one color of glaze on each table
Match the glaze color to your table color if possible
Put brushes directly into the glaze (genius!!!)
Keep a piece of paper under your pot at all times – even when switching tables. This keeps your hands cleaner.
Carry pot from table to table to change colors
Brushes stay at their tables
In addition to the brushes, I put skewers directly into the glaze bottles. The students used the skewers to dot eyes or spots onto their animal pots.  Skewers allow more control than my brushes. I have also used the skewers to scratch lines into the glaze.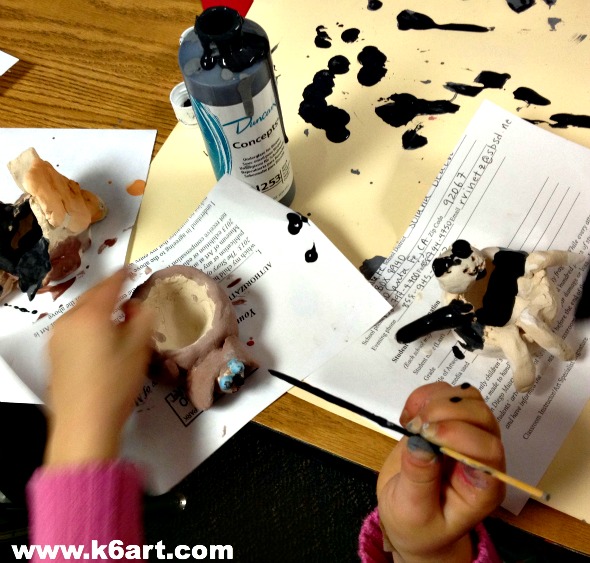 The result?
Easy set up – no water! No little cups of glaze.
Easy clean up – wipe the glaze bottle rims and recap.
No color contamination (note – I was anxious and kept a sharp eye on the white glaze. It stayed clean through three classes!)
No waste!!!!
Thanks so much to The Art of Education for sharing all your tips!
Enjoy!
Do you have a glazing tip to share?