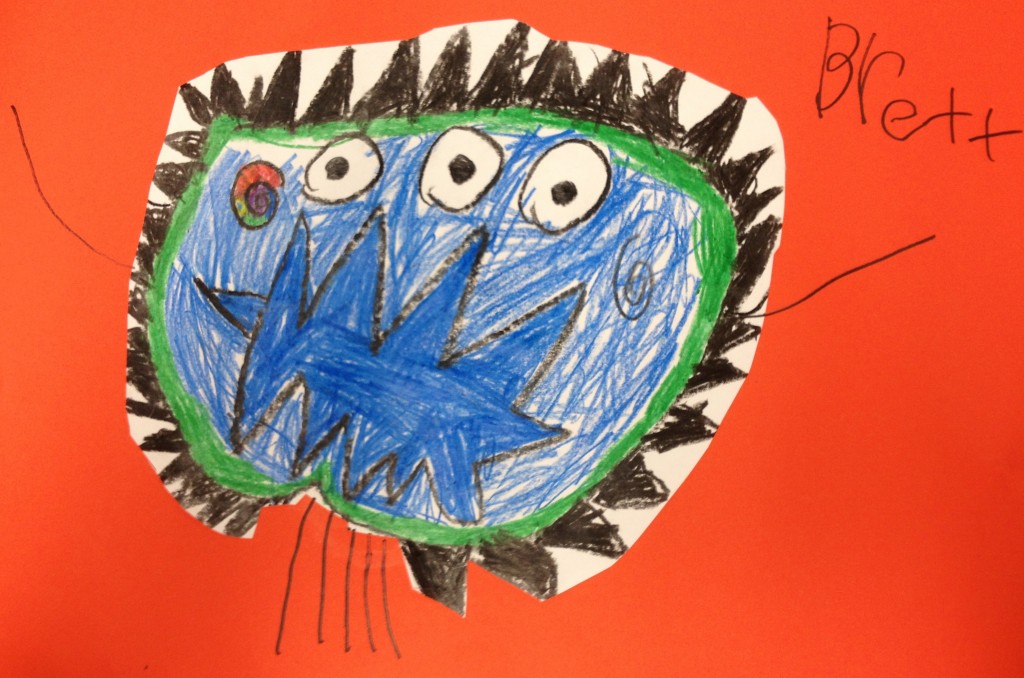 First graders created fabulous organic shape monsters. The lesson comes straight from this post on the We Heart Art blog. We began by reading Jeremy Draws a Monster
 by Peter McCarty. Then we looked at the student examples of monsters on the We Heart Art blog post.
We had a discussion of geometric shapes vs. organic shapes. Then I passed out a knotted loop of yarn to each student and they had fun stretching it and re-stretching it into different organic shapes. Finally, they placed the yarn on white paper and traced inside the loop, creating the body of the shape monster.
Students added all sorts of fun details. Some students preferred scary monsters, some preferred friendly monsters. To finish the project, the students cut out their monsters and glued them to colored construction paper.
In all, this project is PERFECT for first graders. I will definitely repeat next year!