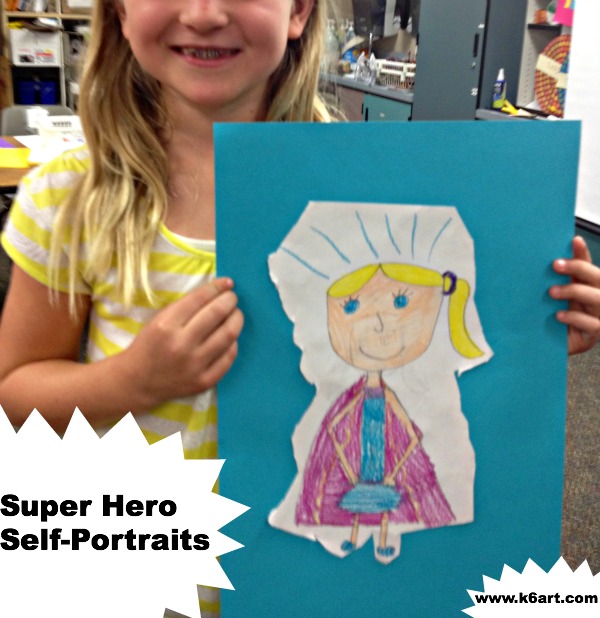 Look! Up in the sky! It's a bird….it's a plane….no – it's a second grader!
Second graders had a blast drawing themselves as super heroes. We began by looking at pictures of super heroes: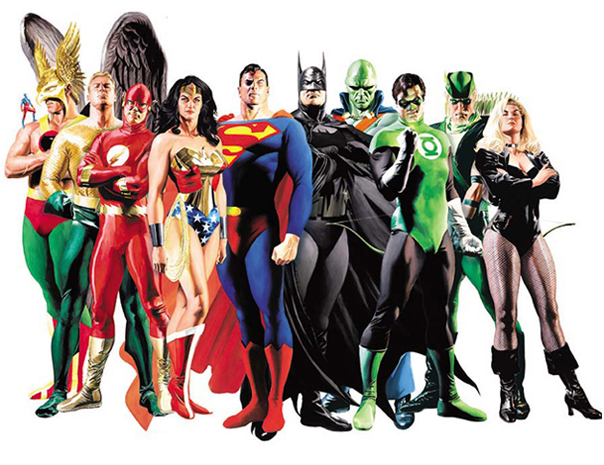 After looking carefully, we noticed the super heroes had certain features. Many had:
symbol or letter on chest
belt
tools
mask
cape or wings
boots
We talked about how the super heroes had super powers that ordinary people did not have, and that they used these powers to help others.
The students brainstormed. They invented new super heroes that swam underwater with sharks or saved horses. Some had magic arrows or swords, some had super dog (or cat) side-kicks. Overall, the students were HIGHLY engaged. This was a home run hit and I will definitely teach again next year!
This lesson was inspired Marnie Hyland's photos on Art Education 2.0, via Pinterest.
Second grade results: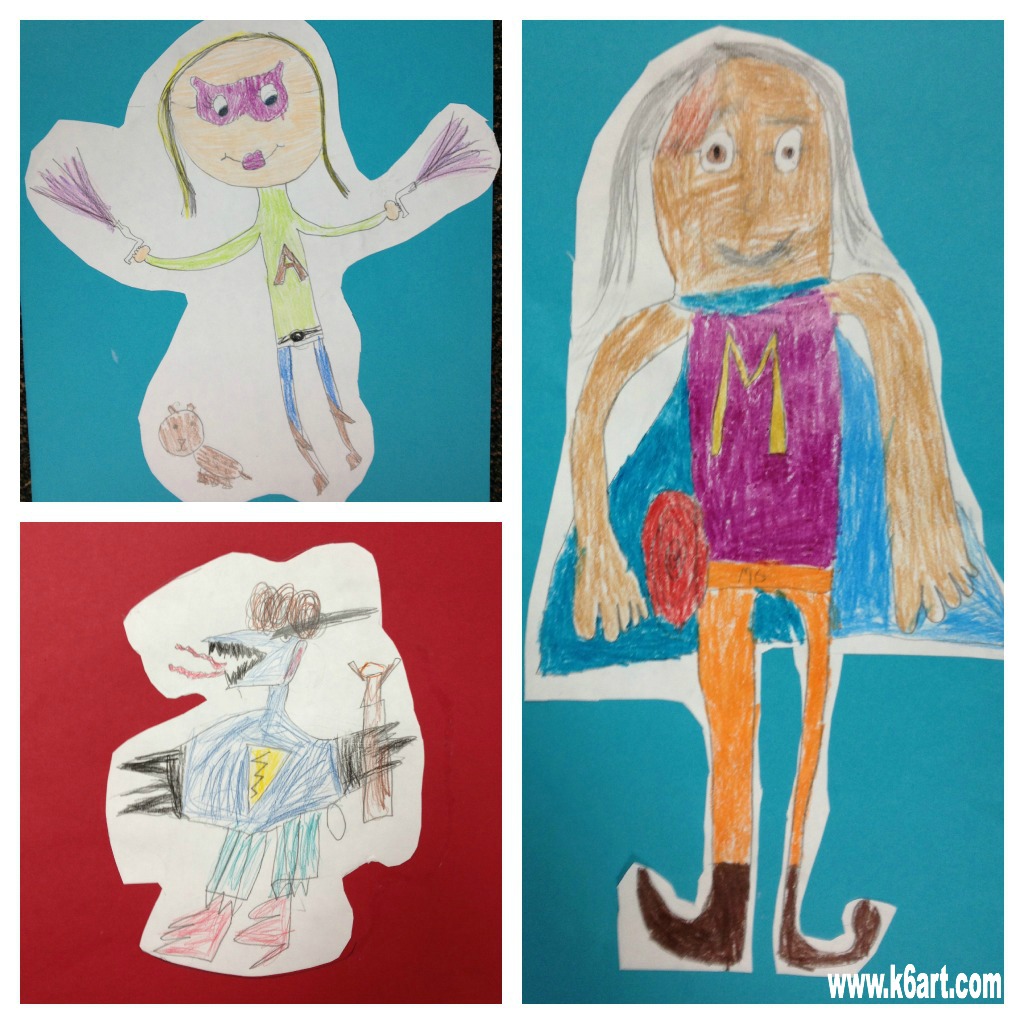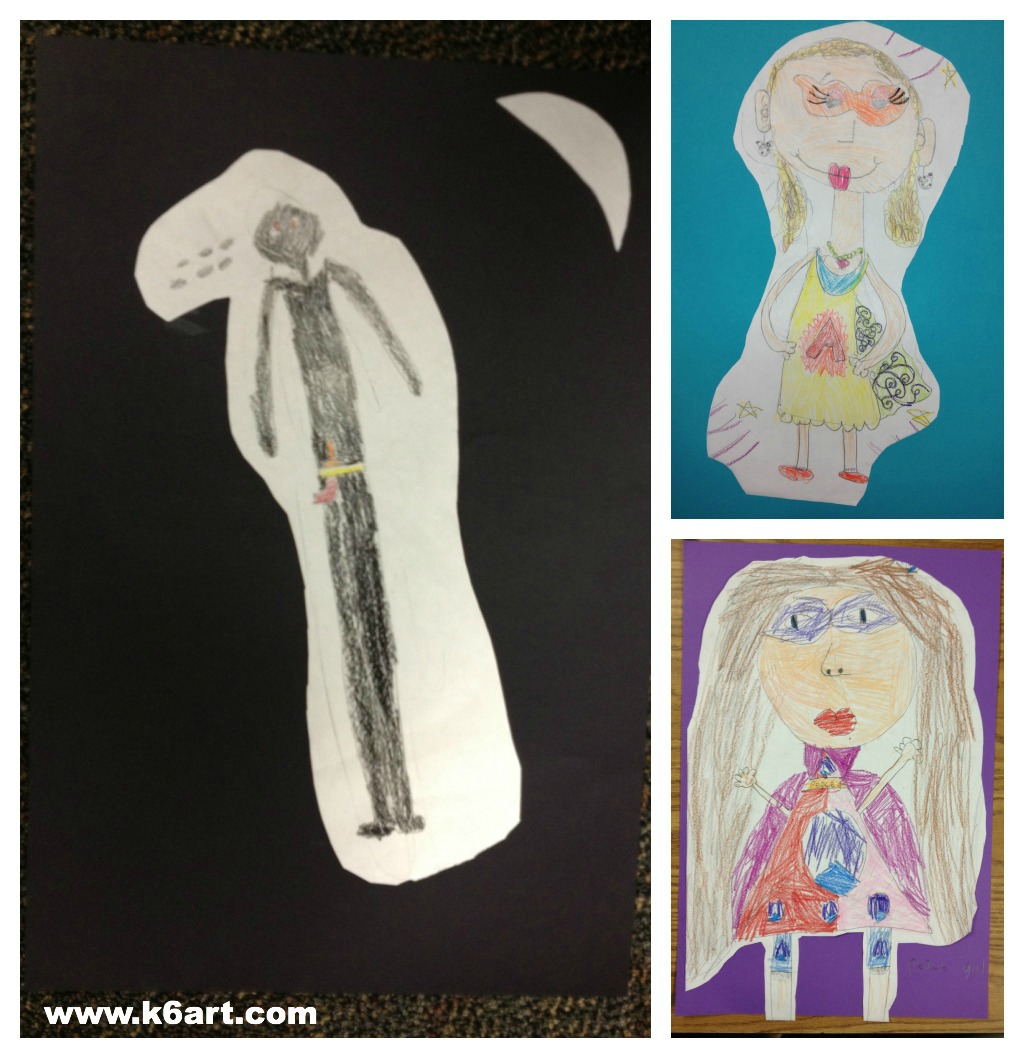 Do you have a special twist on a self-portrait project?