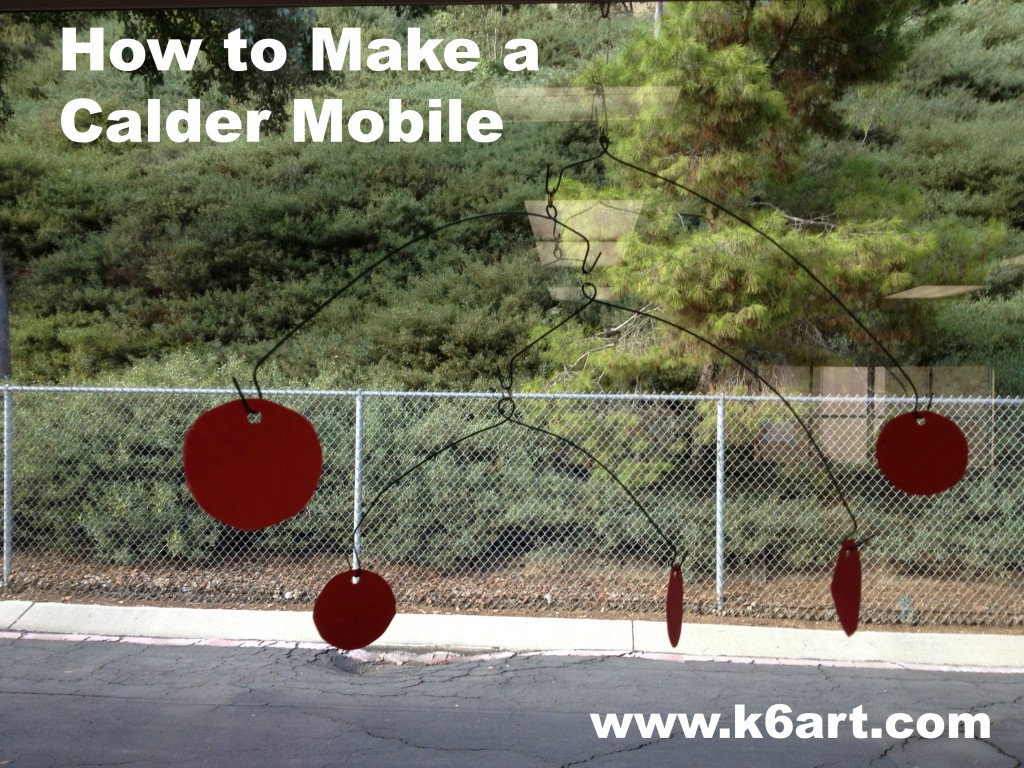 I love Alexander Calder! I teach a Calder wire project each year, but I have never successfully made a Calder-inspired mobile. Until now!
I recently received this 1975 edition of Making Things: Book 2. The Handbook of Creative Discovery
 by Ann Wiseman. Inside this gloriously illustrated book I found these  instructions for making Calder mobiles:
I decided to test it out with items I had on hand in the art room.
Materials for first mobile:
18-inch pre-cut Stem Wire (AKA floral wire) 20 gauge
construction paper
scissors
hole punch
pliers (note: I didn't have any pliers so I just did this with my hands)
AND A BALANCING FINGER 🙂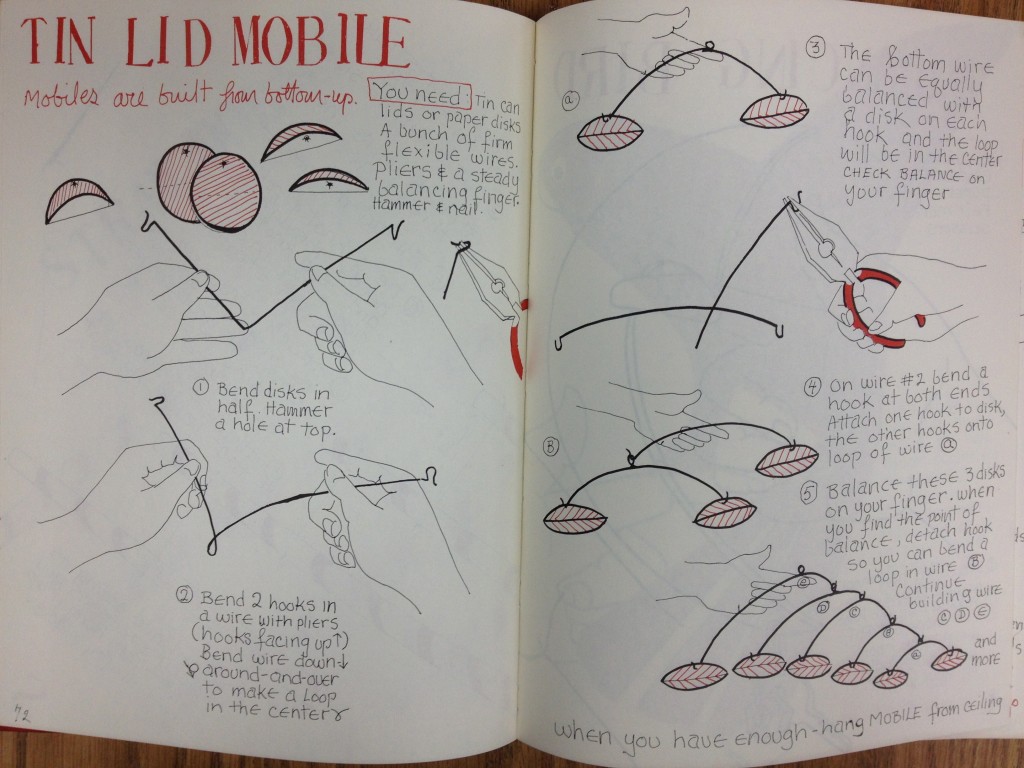 Ms. Wiseman tells us mobiles are built from the bottom up. Aha!
Now for my second mobile. I made this mobile using Ann Wiseman's illustrations and Peel & Stick Foam Sheets
.
If you choose to make these multiple tier wire mobiles, try it yourself first, be patient, and expect a lot trial and error. Balancing those wires is tricky and takes practice. I think these projects would be great for middle and high school students.
If you want to try this with a whole class of upper elementary students, I would keep it simple. Stick with one or two wires. Check out this project from Meet the Masters. I like how they have three degrees of difficulty and incorporate a stabile as a base.
Here are some more ideas for Calder mobiles for kids:
If you love Calder, you might like my previous Calder posts:
Enjoy!
Have you ever made a mobile with your students? 
———————————————————————————-
Note: This post contains affiliate links.
Note: post updated 12/30/13