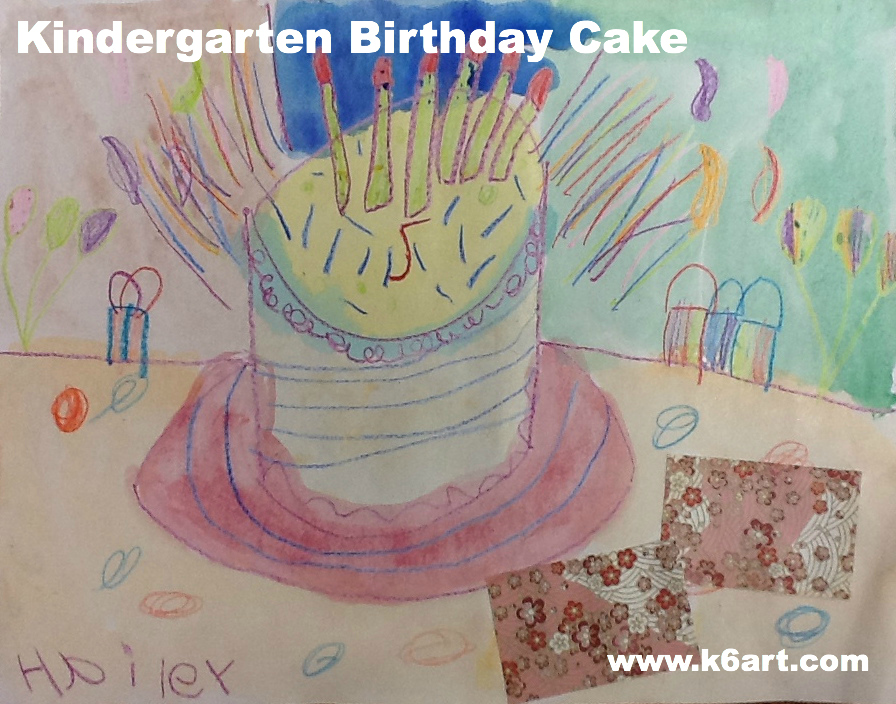 We all know kindergarteners love birthday parties. Cake, presents, decorations – what's not to love? So it was no surprise that this  birthday cake art project was super-popular with the kinders.
Day 1:
Kindergartens started by viewing my birthday cake powerpoint  (note: if art class is before lunch your students will say they are hungry!). We discussed the lines and shapes we saw on the cakes, and in the frosting and decorations.
Kinders drew the cakes with crayon. I emphasized that they didn't have to color the large areas with crayon because we would paint the cakes next week. However, they should use crayon to color in the small areas such as candles, flames, balloons, numbers, etc.
Day 2:
We added cut paper birthday gifts with glue stick, then painted with regular and metallic pan watercolors.
Completed birthday cakes: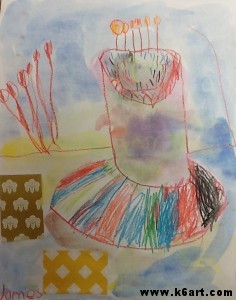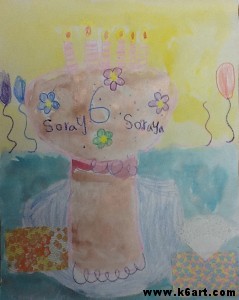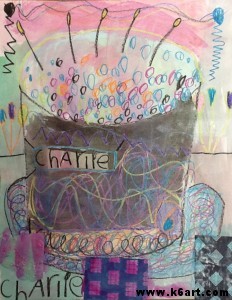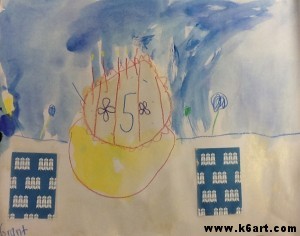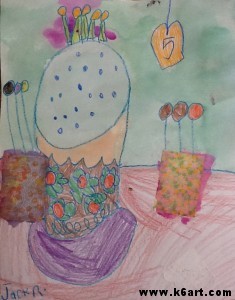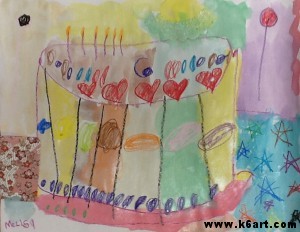 This would be a great end-of-the-year lesson to celebrate all the 'summer' birthdays that occur when school is out of session. This could also be a nice project for a Wayne Thiebaud lesson.
How about adding a book to the project? When I was little, Dr. Seuss' Happy Birthday to You!
 was one of my favorite books and I still remember reading it on my 6th birthday (I also remember Baskin-Robbins clown cones plopping all over the back yard at the birthday party, but that is another story).
I'd love your suggestions on a book to read along with this project.
Do you have a special birthday-themed book for primary students?