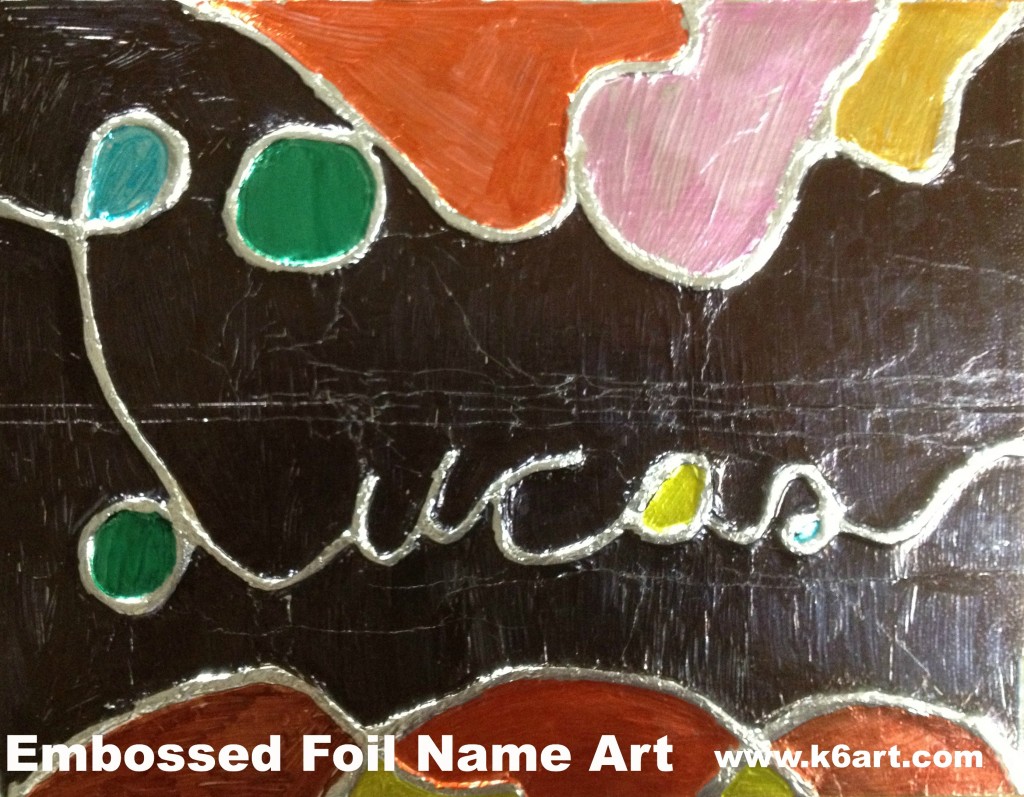 Sixth grade just finished their sparkling foil name art projects.
Materials:
cardboard
yarn
scissors
white glue (such as Elmer's)
foil (I love Pre cut foil sheets >)
Sharpies or other permanent marker, black and colored
spray glue
small squares of felt
q-tips
pencil/erasers
Students began by writing their names in pencil on cardboard. They traced their names in glue, then yarn.
Next they added decorative glue/yarn lines. I sprayed the plates with spray glue and slapped on a piece of pre-cut foil.
Students carefully polished the foil with felt squares. This helps the foil adhere to the cardboard and smooths the foil. A q-tip is good for polishing tight areas. Finally, they got to the best part: coloring in with jewel-tone colored Sharpies. Black sharpie looks good too! Remind students to avoid coloring the raised yarn lines.
;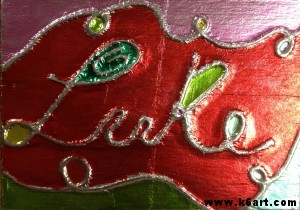 This project was inspired by this post at Fine Lines and this post at We Heart Art.