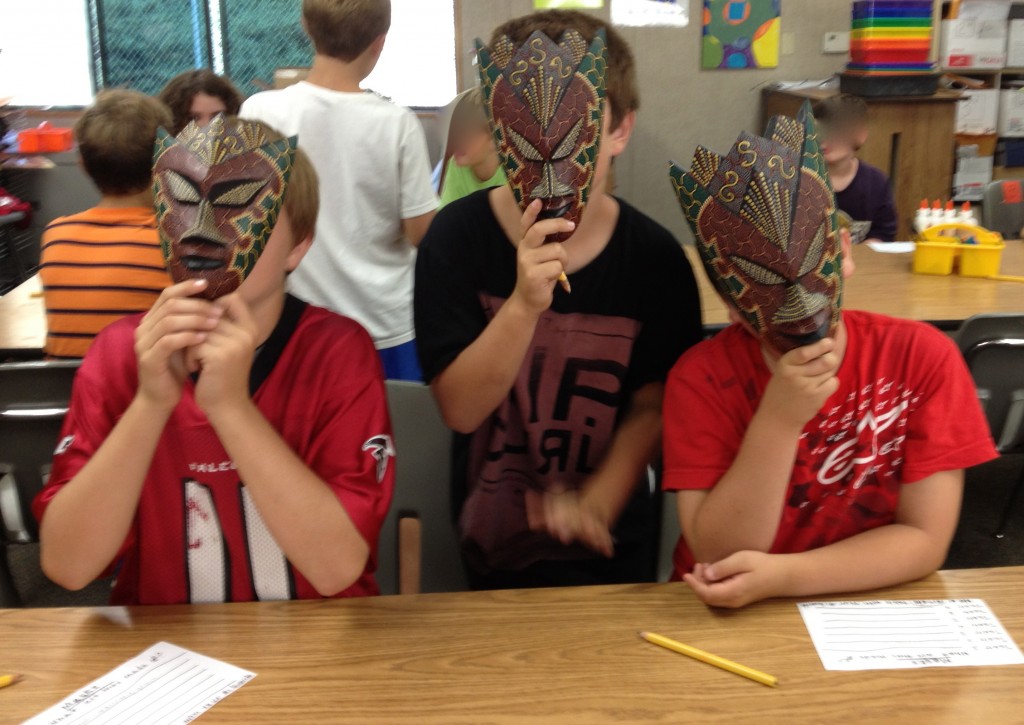 Our fifth graders are starting their mask unit, just in time for Halloween. We kicked off the project with 'Mask Day': the kids tried on my entire international mask collection, plus an assortment of  student-made masks.
I placed masks on all the tables and the kids rotated through. To keep the students even more engaged, I asked them to guess which materials were used to make the various masks. It turns out the hardest to identify were 1) the bark cloth on the Peruvian jaguar mask and 2) the coconuts on the round Indonesian masks.
We are now building our own plaster masks.  You can see last year's mask-making process and final results in this post, this post and this post. Kids look forward to this project for years – it is messy but so totally worth it. Stay tuned for updates!