Welcome to a new year in the art room. This year my room looks completely different, from layout to bulletin boards to organization, thanks to all my fellow art teacher bloggers and my dear friend Pinterest.
Now every table, supply bucket, and chair is colored coded.  Chairs are numbered as well (more art room organization photos on this post).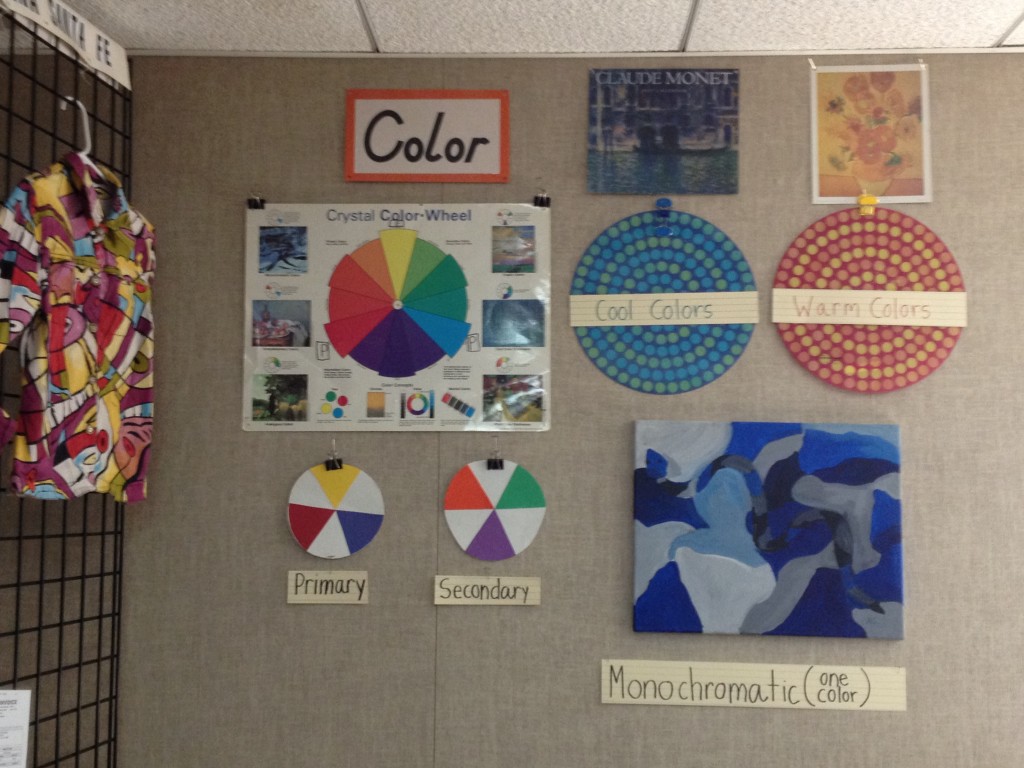 Thanks to my colleague Nancy R. for the value poster idea.
Every year I tell my students my dad banned Barbie dolls from our house. He felt his three daughters would turn into 'clothes horses' if Barbies made it through the door. So Art Teacher Barbie is my very first Barbie doll. She called my name from the toy department at Wal-Mart my first year teaching, and since then we have never been apart.
p.s. In the background you can see my new tempera cake rack (from Blick or Amazon). Hoping that will seriously reduce my clean up time.
Best wishes for a successful school year! May your kiln never explode, and may your messes be manageable.
Rina