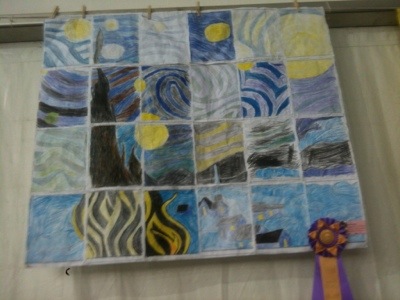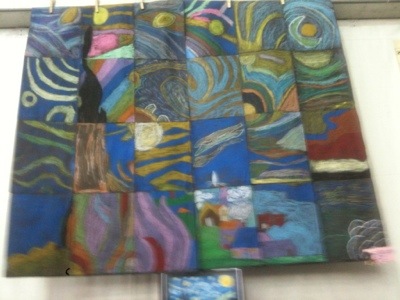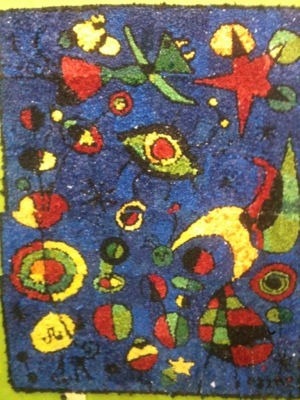 Happy summer! I just visited the youth art display at the San Diego County Fair. I saw three fabulous murals you might want to try with your students. All the artworks were made using the downloadable materials available at Art Projects for Kids.
The Van Gogh-inspired murals look completely different from one another. Each used different media. The bottom mural was made using oil pastel.
The assembled Miro-inspired mural was entirely covered in little balls of colored tissue paper. I have never seen anything like it! It looked like a carpet.
Unfortunately, I did not see the names of the teachers who made these wonderful projects with their students. If you know who did – please leave a comment!
P.S. – I am a big fan of the APFK downloadable murals. I did the Seurat mural with two 4th grade classes, and wrote about it in this post.