Happy Memorial Day from San Diego!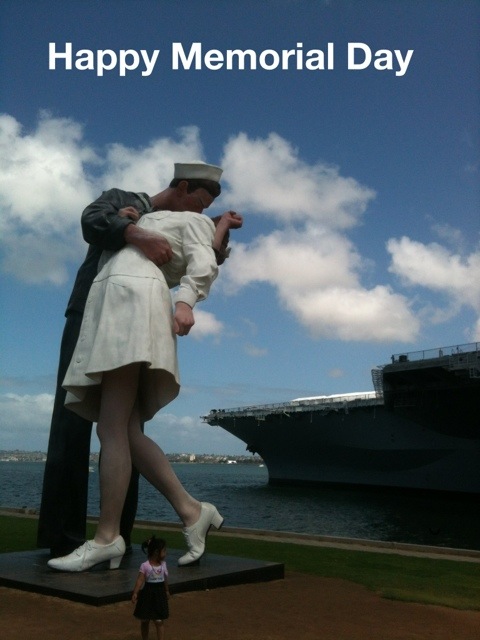 I spent yesterday walking around the harbor. Here is our sculptural version of the famous end-of-WWII photo, situated right next to the USS Midway.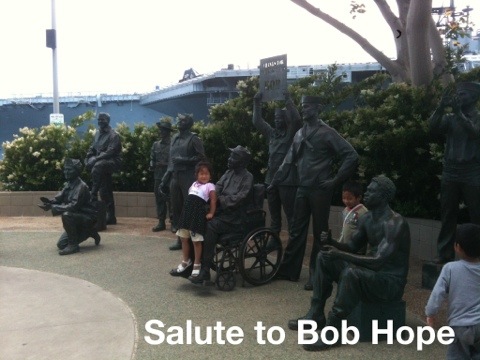 Also in sight of the USS Midway – a large sculpture installation saluting Bob Hope's contribution to the USO. The installation also features a real soundtrack of Bob entertaining the troops.
Hope you are enjoying your weekend…and giving thanks to all who have sacrificed for the US.