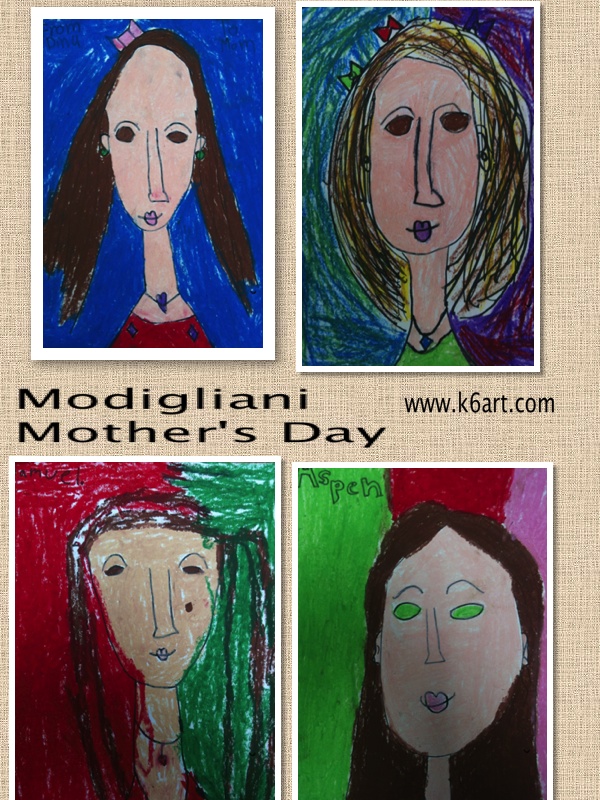 First grade students made Modigliani portraits with a twist! Instead of a self-portrait, we made portraits of our mothers. We began by viewing images of Modigliani's portraits and talked about his distinct artistic style, specifically:
long neck
long, thin nose
blank, almond-shaped eyes
small, closed mouth
I prepared this Modigliani PowerPoint, which you may find helpful.
Students began the portrait using Sharpie on white paper, then colored with oil pastels. The portraits are distinguished by hair style and color, eye color, skin color and jewelry. After drawing and coloring their mothers, students made a simple solid background.
I have been teaching this project for years and the mothers love it! The first grade teachers hang the framed portraits in their classrooms for the annual Mother's Day Tea.
I adapted this lesson from a project in the book Drawing Faces (see illustration on cover). I think it is out of print. It is available used, or may be available at your library.