Don't you just love a beautiful surprise? The third grade made Japanese fans from this post on ARTASTIC! . So much fun! After they dried, I opened the folded paper and discovered these: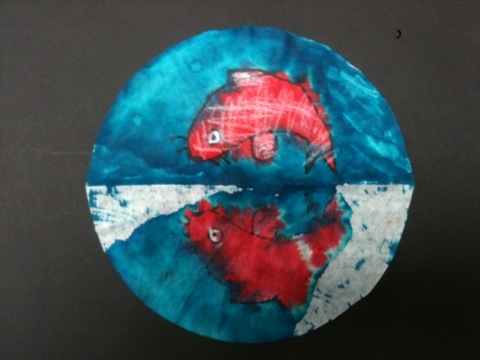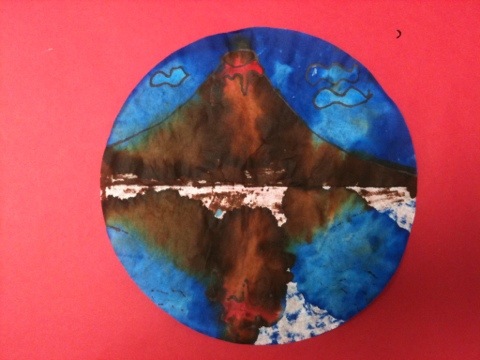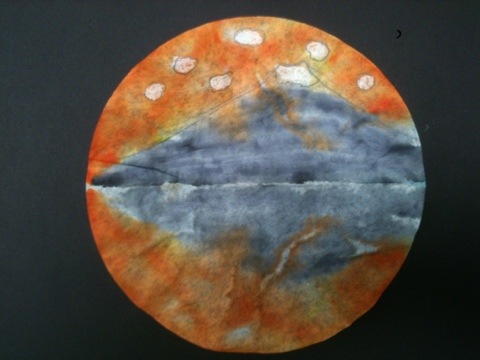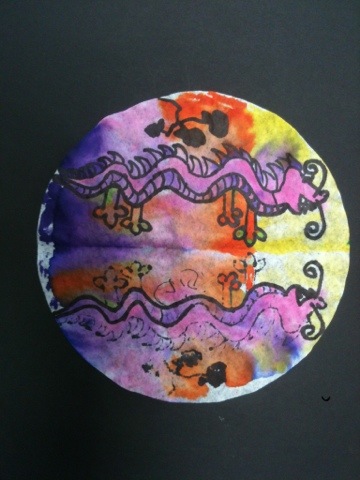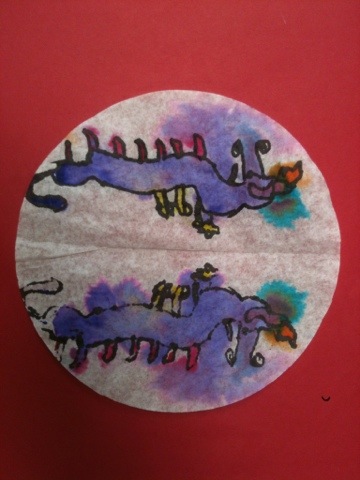 This happy accident occurred because the students
1) completely colored 1/2 the round with watercolor marker
2) probably sprayed a lot of water on the folded filter paper (I let the kids spray their own papers. Not only that – I had a 3rd grader supervise the spraying process!)
3) used white crayon selectively as a resist for clouds, snow and fish scales
4) used new (wet!) sharpies for the black lines
I'm thinking symmetry or reflection project for next year.
Check out all the instructions on Kati Oetken's ARTASTIC! Blog.
Have you had a beautiful surprise result? Do tell!