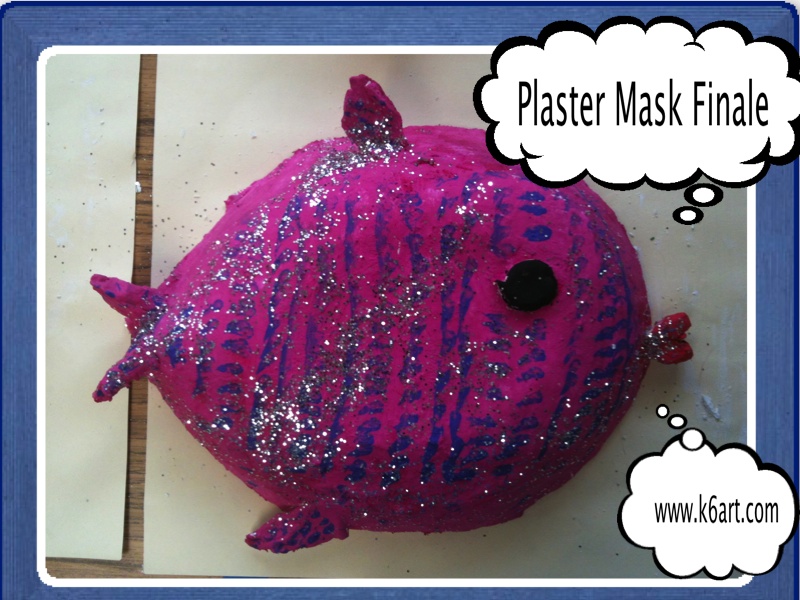 Wow! We had a fantastic group of plaster masks this year.  Here is the entire 2012 collection, fresh from the art show.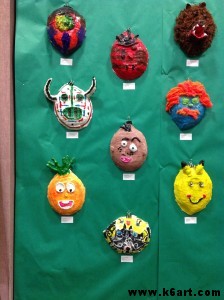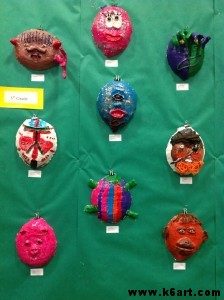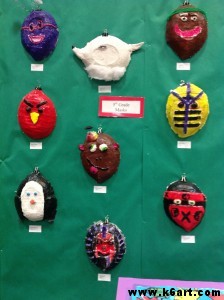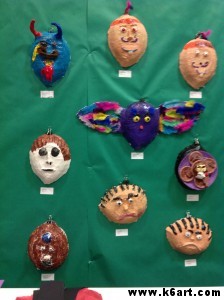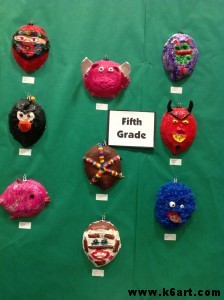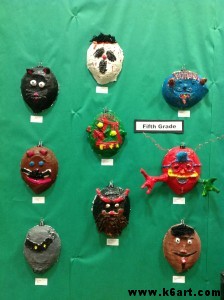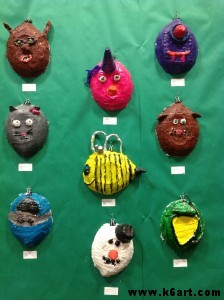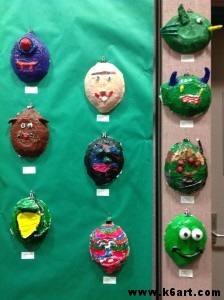 Way to go fifth graders!!!! You are all so creative.
Want to make a mask? Check out this post and this post for all the details. Messy but so much fun.