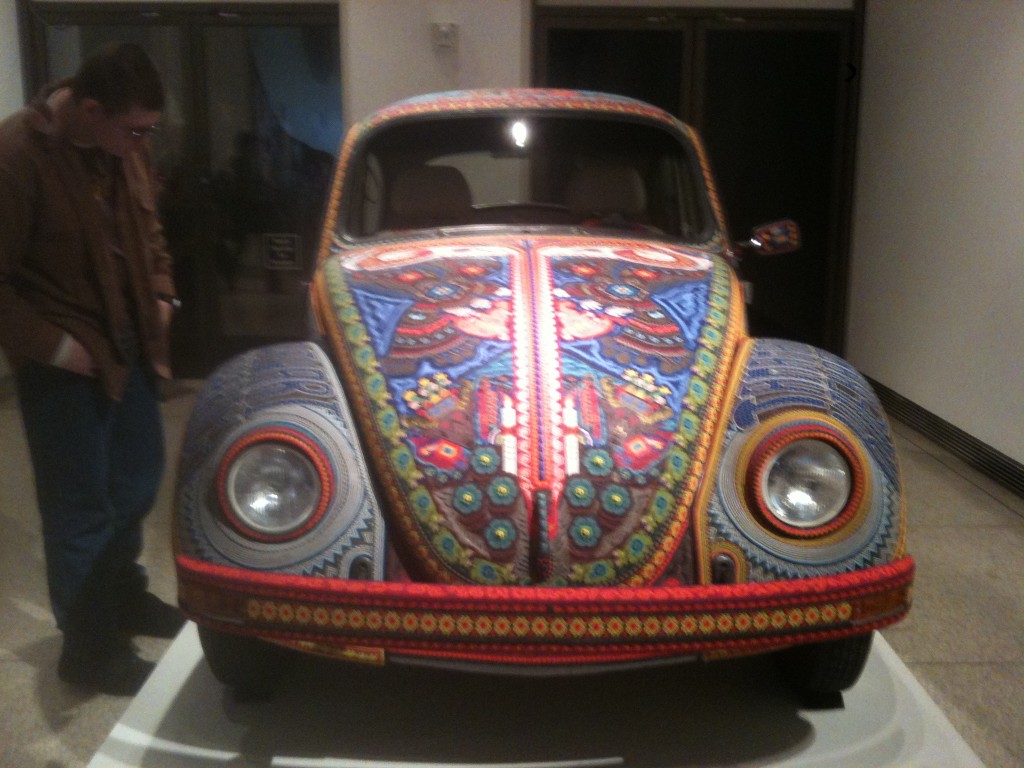 Here is a museum exhibit you don't want to miss! 'Vochol' – a VW bug COMPLETELY covered with colorful hand-set seed beads. 'Vochol' takes its name from 'Vocho' (the Mexican nickname for VW bugs)  and Huichol (the Mexican people famous for their yarn paintings and beadwork).
This amazing bug has 2,227,000 beads on it! It was created by eight Huichol craftsmen. On exhibit at the San Diego Museum of Art until March 11, 2012. Vochol is next traveling to Washington, D.C. from March 20, 2012 – May 6, 2012.  Check out the Vochol Blog for more info. Vochol is even on Facebook!
If you have a chance to see this amazing artwork, please go.  And bring children with you….they will love it!