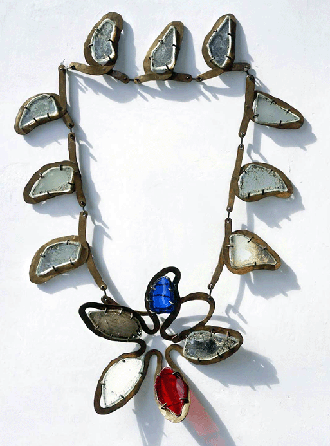 Calder's necklace of glass jewels
Did you know Calder designed wire jewelry? He made 1,800 pieces of jewelry during his long career. Learn more in this New York Times article and related New York Times slideshow of Calder's jewelry. I was fortunate to see the Calder jewelry exhibit when it came to the San Diego Museum of Art in 2010.
The San Diego Museum of Art has a Calder inspired jewelry and wire sculpture lesson plan for upper elementary students.
Looking for a wire sculpture lesson plan? Check out my previous post: Calder wire sculpture lesson for 5th grade.
UPDATE: lots more Calder posts:
Two Calder books to read online for free