Happy New Year from San Diego!
I spent New Year's Day walking on the beach at Cardiff-by-the-Sea. Cardiff is home to 'Magic Carpet Ride', a statue installed in 2007.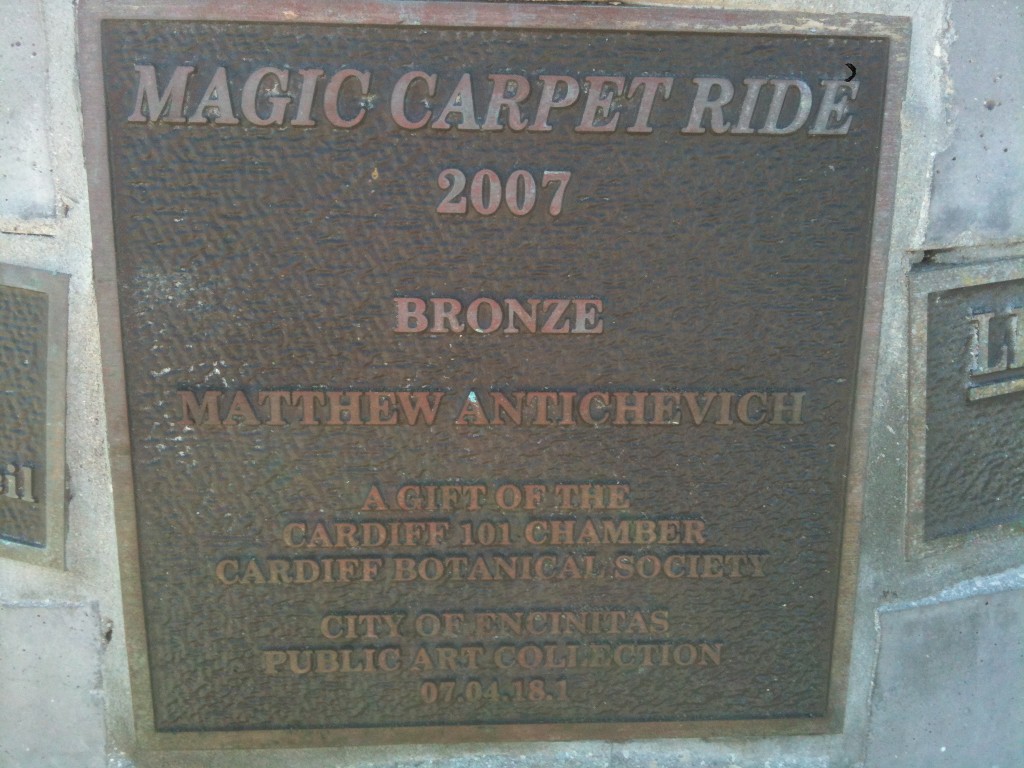 The surf-savvy locals initially derided the sculpture.  Many felt the surfer depicted had the wrong stance. But as time has gone by, public opinion has changed.
What was intended as an homage to local surf culture has turned into a fabulous piece of community art. Under cover of night, people alter the kook in ways large and small. Here are some notable installations:
The Kook is changed dozens of times each year and is a constant source of surprise and joy. Locals and tourists love the kook. You can follow the kook on the Cardiff kook blog. The kook can also be found on this Google map.
I always wonder what would happen if two stealth art groups coincidentally met up at the kook late at night.  Who would get first dibs?